Afghan tribal leaders arrested for encouraging government troops to join the Taliban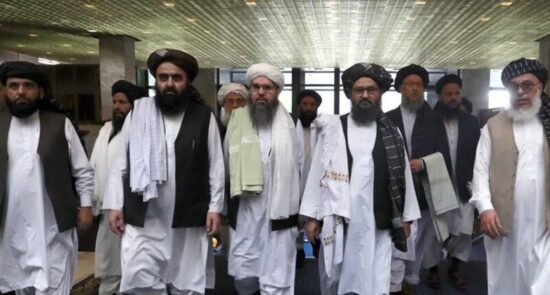 Ariana News Agency: Afghan officials and lawmakers say dozens of tribal leaders have been arrested for encouraging government troops to join the Taliban.
According to Arab News, some Afghan officials and lawmakers said dozens of tribal leaders across Afghanistan had been arrested for encouraging government troops to surrender to the Taliban and join the group.
The Ministry of Interior Affairs of Afghanistan announced: The participation of the village elders in persuading the soldiers of Kabul to leave their bases is a direct cooperation with the enemy.
Foreign Ministry spokesman Tariq Arian said: "Dozens of tribal leaders have been arrested and their cases have been referred to legal and judicial authorities.
Aql Shah Khalwati, the police chief of Nuristan province, said that 19 tribal chiefs were arrested in the province earlier this month after the Taliban seized two districts. He added that some of the detained tribal leaders said they had been forced by the Taliban to mediate between them and the soldiers.
Zabihullah Mujahid, a spokesman for the Taliban, said: "We sent delegations of tribal leaders to some areas, but we did not force them to cooperate with us."
Some Afghan lawmakers confirmed the arrests and called on the government to prevent the surrender of its troops to the Taliban.
Since early May, when US troops started to withdraw, the Taliban have claimed control of more than 20 areas in Afghanistan.The government also confirmed the Taliban's occupation of parts of Afghanistan but did not provide details.
Tensions in Afghanistan have escalated in recent weeks as the United States announced its withdrawal from Afghanistan by 9/11. The Taliban are said to have raised concerns in Kabul that they may seize power by force.