Rahaf Alqunun, a Brave New Canadian Fled Saudi Arabia to Save her Life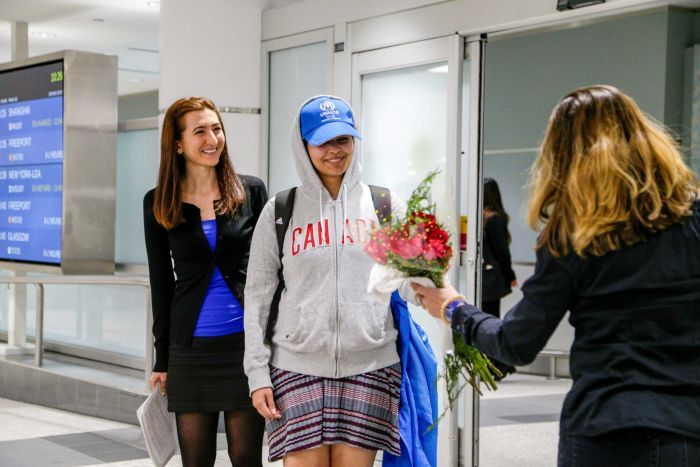 It's a dramatic story that has brought the restrictions faced by women in Saudi Arabia back into the spotlight.
Ariana News Agency-
Rahaf Mohammed al-Qunun, 18, garnered global attention last week after she locked herself into her hotel room and refused to fly back home.
She was fleeing her family in Saudi Arabia and, after instigating a high-profile Twitter campaign, was granted asylum in Canada.
As the debate about women's rights in the country continues, another young woman who fled Saudi Arabia for Canada.
On Friday, Prime Minister Justin Trudeau announced that Canada would accept Alqunun as a refugee. Her situation has highlighted the cause of women's rights in Saudi Arabia, where several women fleeing abuse by their families have been caught trying to seek asylum abroad in recent years and returned home.
Freeland said Alqunun preferred not to take questions Saturday.
"She is obviously very tired after a long journey and she preferred to go and get settled," Freeland said. "But it was Rahaf's choice to come out and say hello to Canadians. She wanted Canadians to see that she's here, that she's well and that she's very happy to be in her new home."
After arriving she was off to get winter clothes, said Mario Calla, executive director of COSTI Immigrant Services, which is helping her settle in temporary housing and applying for a health card.