Negligence Helped Taliban to Plunge Afghanistan's Last Peaceful Region into Chaos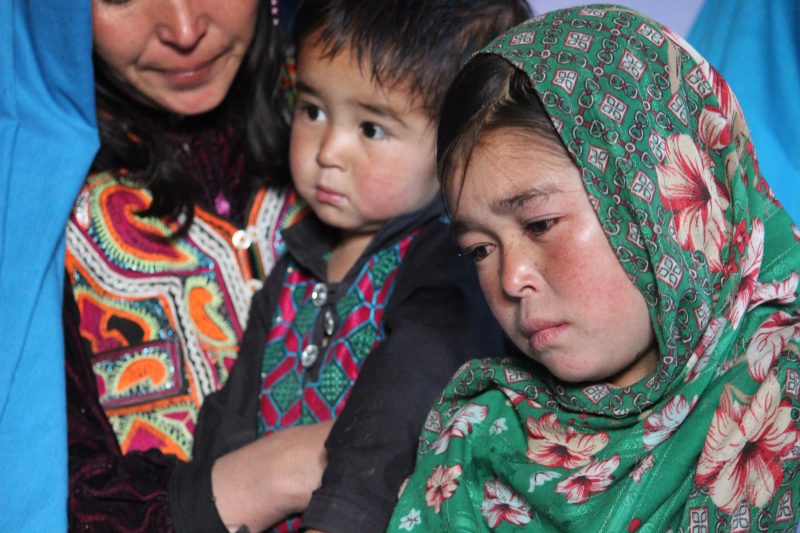 Violent attacks and assaults planned by the Taliban still keep beating Afghanistan more Severe than before. 
Ariana News Agency- Over the past three weeks the Hazara-populated districts of Malistan and Jaghori in Afghanistan's Ghazni province, and the district of Khas Uruzgan in Uruzgan province have been at the centre of a violent assault planned and carried out by the Taliban.
Reinforcements were belatedly sent in, expelling the Taliban from Malistan, while military operations are still ongoing in Jaghori and Khas Uruzgan.
Houses, schools and buildings have been burned and hundreds of civilians have been killed or kidnapped, according to reports. Telecommunications have been cut off, casting into desperation those unable to reach family members trapped in these districts.
Mohamad Aziz Bakhtyari, presidential advisor and a member of the commission sent to assess the situation in Malistan and Jaghori, told the BBC that around 60 percent of civilians from the two districts have been displaced in Taliban attacks. Neighbouring districts Ghazni and Bamiyan have filled up and no longer have the capacity to take more internally displaced people, he said.
Among the displaced, according to several social media sources including the Twitter account of an Afghan pilot, is Murtaza Ahmadi, the little football fan whose photos with a homemade shirt bearing Lionel Messi's famous number 10 went viral two years ago. Media have not yet verified this claim.
The Tragedy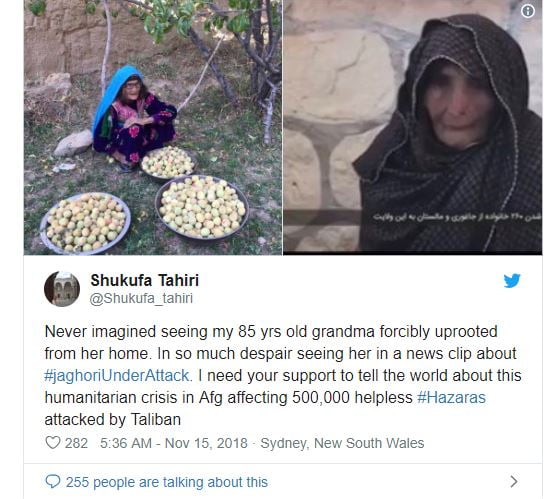 This is what Shukufa Tahiri, Policy Officer at Refugee Council of Australia, wrote on Twitter after seeing the picture of her displaced grandmother on social media.
Her tweet included a family photo of her grandma posing happily with the family harvest alongside a screen capture of the same woman wearing a dark shroud and the haunted expression typical to conflict refugees.