Child Protection Agency: Afghanistan is facing its worst hunger crisis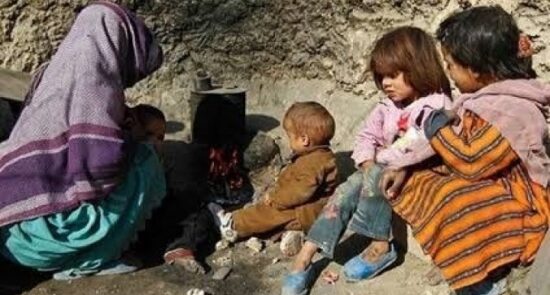 Ariana News Agency: The Child Protection Agency has warned of an increase in hungry children in Afghanistan, saying that around 5 million Afghan children are on the brink of starvation.
"The freezing of Afghanistan's assets by the United States has added to the country's economic challenges," said Charlotte Rooz, media spokeswoman for the Child Protection Agency, referring to the escalation of child hunger in Afghanistan.
"The number of malnourished children in Afghanistan has doubled," Charlotte Day said, noting that some 5 million Afghan children are on the brink of starvation.
"Afghanistan is facing the worst hunger crisis and Afghan children have been affected earlier than others," said the media director of the Child Protection Agency.
"Since the Taliban came to power in August, a number of clinics and hospitals have been closed across Afghanistan due to lack of adequate funding," Charlotte Rooz added.
"Closing medical centers is a big problem because children in need of treatment do not have access to medical centers," Rooz said.
The child rights activist described the release of US-frozen assets and the inflow of cash into Afghanistan as the only way to prevent the crisis from spreading.