What Lies behind the Scene of Haqqani Network's Sources of Finance?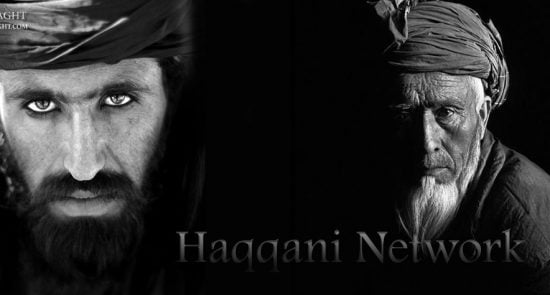 The FINTRAC  recent annual report focused on the Haqqani network's finance sources and pointed out to the Arab gulf states' pivotal role in financially supporting this terrorist group.
Ariana News Agency-
The Haqqani Network -Afghan guerrilla insurgent group using asymmetric warfare to fight against US-led NATO forces- rose to prominence in the 1990s, fighting in the Soviet-Afghan War alongside the Taliban in Afghanistan, as reported by the Financial Transactions and Reports Analysis Centre of Canada (FINTRAC).
Today, the group is primarily based in Lower Kurram Agency, Pakistan, and conducts cross-border operations in Afghanistan. The group is an integral asset of the Taliban, but maintains autonomy over its financial and tactical operations.
The FINTRAC reports that the network's resiliency stems from its ability to occupy key spaces in both the licit and illicit economies in Afghanistan and Pakistan. The group also leverages its alliances with various terrorist factions in Afghanistan and Pakistan, various Gulf States, and with some elements in the Pakistani security establishment (ISI), for support, protection and funds.
The network also benefits from donations through fundraising activities in the Gulf States and jurisdictions with a Haqqani Network presence.
The Haqqani Network has spent a considerable amount of time and effort diversifying its revenue streams. It has cultivated a vast network of front companies and legal business interests across key business sectors, including real estate, communications, construction, import-export,natural resources, weapons and transportation.
The group also owns and operates a networkof madrassas, and uses both them and its business interests to conceal and launder licit and illicit profits.
The group also extorts and levies taxes on local, regional and international businesses,and citizens in its area of control. Increasingly,the network has come to rely on kidnapping local business owners, or wealthy and influential citizens, rather than Western targets,since the financial concessions are much easier to gain.
Other methods used to raise funds include providing protection for and taxing narcotics trafficking and drug precursor chemical smuggling.
The pervasiveness of the Haqqani Network's influence in the Afghan and Pakistani economies is instrumental to its ability to move and manage its funds. The group uses its madrassas as a conduit for cash couriers moving funds in and out of Afghanistan and to send monthly salary payments to operatives inside the country.
Besides cash couriers, the Haqqani Network uses hawalas, banks and other local financial institutions to hold and
launder funds.