Taliban Seeks to Take Advantage from Peace Talks by Increasing its Attacks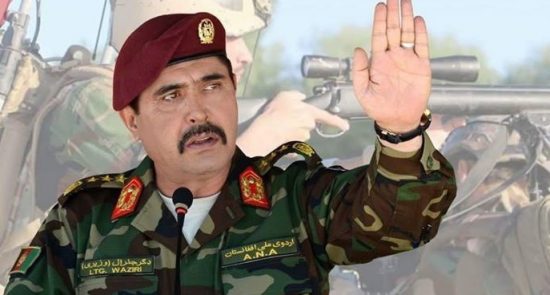 Bismillah Vaziri considered Taliban's recent attacks in Afghanistan provinces as a way to gain more advantages from the peace talks.
Ariana News Agency-
Bismillah Waziri, Afghan National Army Special Operations Corps (ANASOC) Commander in an statement said that Taliban group peruses its plan to reach more advantages from the Afghanistan peace talks through increasing its attacks in Afghanistan provinces.
General Waziri promised to the people of Afghanistan that Afghanistan's security forces will resist the group and will never ever allow them to reach their goals.
In this line, the Brigadier General John Adams the Senior Foreign Intelligence Advisor to the Afghanistan national training army camp (ANA) once said: "It's time for Afghanistan to have a unified and trained security forces and professional training of security forces will help to realize the peace in the country."
According to reports, along with increasing attacks in the country more than 350 officers of Afghanistan National training camp have been well trained in Marshal Fahim National Defense University and are ready to enter the battle field.
While the international communities are trying to stop war in Afghanistan and bring peace to the country, the Taliban group mounting its attacks against Afghanistan security forces .