Afghanistan Presidential Election: All the Latest Updates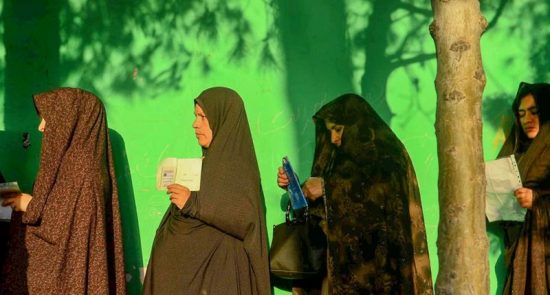 Security forces on high alert as Afghans head to polls to pick next president amid Taliban threats to disrupt vote.
Ariana News Agency-
Voting is under way in Afghanistan's presidential election, the fourth since the fall of the Taliban in 2001.
Incumbent President Ashraf Ghani is seen as the frontrunner in the 14-man race, with Abdullah Abdullah, the country's chief executive, considered his main rival.
Security forces are on high alert due to threats from the Taliban to attack polling stations.
Here are all the latest updates:
Election extended by two hours
The Independent Election Commission extended voting by two hours, with polls now set to close at 5pm (12:30 GMT).
"There was always a contingency for the polling stations to be open to facilitate the last minute surge of people coming in to vote," Al Jazeera's Rob Mcbride reporting from Kabul, said.
"They were due to be close by now but they happen to be open for further two hours – it does seem as though it is giving people in other parts of Afghanistan a chance to vote if they have not already voted."
No contact with hundreds of polling centres
Afghanistan's Independent Election Commission (IEC) said it had lost contact with 901 of the country's 5,373 polling centres.
Habib-Ur-Rahman Nang, head of the IEC secretariat, said the commission was not able to communicate with polling centers in the provinces of Badakhshan, Takhar, Kunduz and Baghlan, where telecom services were not active, local media TOLO News reported.
In addition, 464 polling centers in 17 provinces were closed, including 33 centres which lacked election materials, election commissioner Mawlana Mohammad Abdullah said.