Human rights groups demanded that the French court deals with Bin Salman's crimes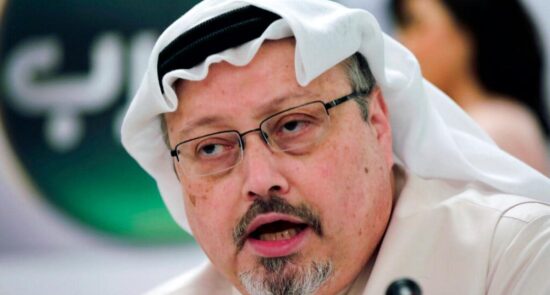 Citing France's commitments to international communities, human rights groups have filed a complaint and demanded the criminal case of the Saudi crown prince be investigated.
The "Democracy for the Arab World" group filed a criminal complaint and asked the French authorities to start an investigation against Saudi Crown Prince Mohammed bin Salman for the murder of Jamal Khashoggi.
According to Saudi Leaks, this human rights group, founded by him three months before Khashoggi's murder, submitted a 42-page complaint to the Paris court and said that Bensalman was involved in the torture and murder of Khashoggi in 2018.
In this complaint, it is said that because Mohammad bin Salman is not yet the head of the government, he is not immune from prosecution.
It is also stated in the text of the complaint that Bensalman convinced Turkey to drop the investigation into the charges of Khashoggi's murder.
It should be noted that the French legal system recognizes "universal jurisdiction" in torture cases and people's disappearance.
This means that the judicial authorities have the authority and even have the "obligation" in the case of torture and disappearance of individuals to investigate and prosecute such crimes regardless of the place of commission or the nationality of the suspects or victims.