A Year Past, but Aftershocks from Jamal Khashoggi's Murder Still Shake the Middle East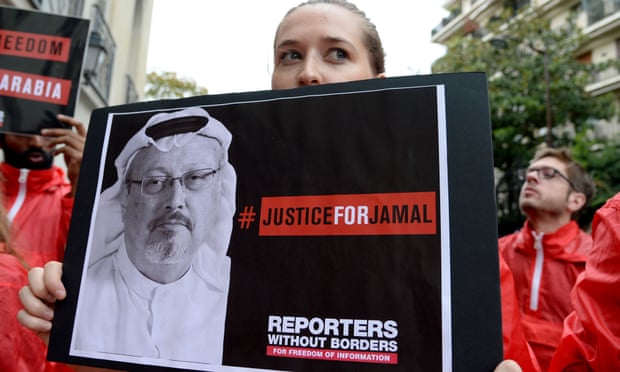 Reputation of the Saudi Crown Prince may never recover after the assassination a year ago.
Ariana News Agency-
In a region largely inured to savagery, the murder of Jamal Khashoggi a year ago has left an extraordinary impact. Rarely in modern history has the death of one man been so consequential.
When the dissident and writer walked into his country's consulate in Istanbul on 2 October last year, Saudi Arabia was enjoying a moment in the global spotlight. Its ambitious leader had embarked on an extensive reform programme that was starting to overcome doubters.
World leaders including Donald Trump and Emmanuel Macron were clamouring to be seen alongside Mohammed bin Salman, a thirtysomething prince who had promised to change the world.
All that was overturned in the minutes after Khashoggi entered the Saudi diplomatic mission, where a team of state assassins ambushed and butchered the critic and columnist – all captured on hidden microphones planted by Turkish spies.
The brutality was captured in its entirety, laying bare a premeditated mob-style hit that was soon traced to the door of the Saudi royal court. And there its stain remains 12 months on – despite Crown Prince Mohammed's repeated denials that he had personally issued the "kill order".
The aftershocks continue to ripple through the region's capitals and battlefields.
Saudi Arabia's travails have had a profound impact on friend and foe alike. In the year since Khashoggi's assassination, Prince Mohammed has largely been isolated. The acclaim he enjoyed while tabling a remarkable array of reforms has given way to outrage and recrimination.
The prestige brought to the kingdom by Trump's 2017 state visit – which reset Washington from its Obama-era pivot to Iran to a default support for Saudi Arabia – has cost the US leader.
Trump's tough talk about alliances has stopped short at defending the desert kingdom – even after a devastating drone and missile attack on oil facilities that both countries blame on Iran.
The Guardian