Taliban has Turned Afghanistan into a Slaughterhouse, Killed 14 Soldiers,Took 21 Capitve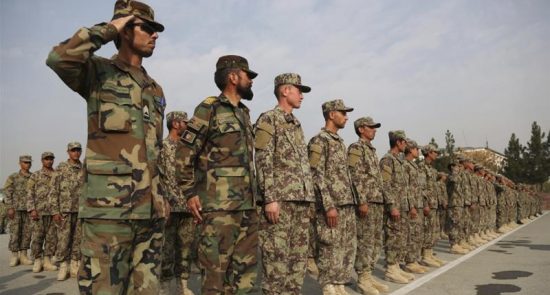 The Taliban fighters have killed at least 14 Afghan soldiers and taken another 21 captive overnight in coordinated attacks in the western Herat province of Afghanistan late on Thursday.
Ariana News Agency- Najibullah Mohebi, a member of Herat Provincial Council, said on Friday that attackers besieged two army outposts late on Thursday in Shindand District.
The fighting lasted for six hours before reinforcements arrived and repulsed the fighters early on Friday – but not before they had captured 21 troops, Mohebi said.
But the Defence Ministry's spokesman, Ghafor Ahmad Jaweed, put the number of army dead and wounded at 10. The different accounts couldn't immediately be reconciled.
Taliban spokesman Zabiullah Mujahid posted a video on Twitter allegedly showing the captive soldiers inside a room. Al Jazeera could not independently verify the authenticity of the video.
The surge in violence comes as the United States is pushing for a peaceful resolution of the 17-year-old conflict, while the Taliban has increasingly asserted control over vast tracts of the country.
The Trump administration is holding direct talks with the Taliban, which was toppled following a US-led invasion in 2001. Taliban officials have held three days of talks with US special representative for Afghanistan Zalmay Khalilzad in Qatar, aimed at renewing the peace process.