Panjshir Front spokesman: 60% of the region is under the control of this front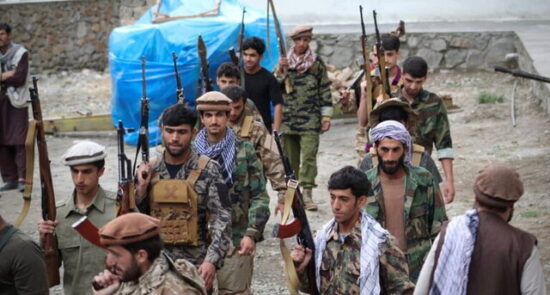 Ariana News Agency: Ali Nazari, head of the Panjshir Front's foreign relations, told CNN that 60 percent of the Panjshir area is under the control of the Front's forces.
"The Taliban claim to have captured the Panjshir Valley," the CNN host said in a video interview with the Panjshir Front official. You have denied the claim that "the Resistance Front still holds the entire Panjshir Valley." Describe the current situation of Panjshir Valley for our viewers.
Ali Nazari replied: "The situation in Panjshir is a little more complicated than what the mass media reports." The Taliban have not taken over the entire province. They have taken only the main road. The governor's office building is close to the main road, so they were able to raise their flag there. However, Panjshir Valley, Panjshir Province (region) is very difficult and its geographical location does not allow an invader to capture the entire valley. He added: "The Russians (during the Soviet rule) could not do this and now the Taliban are not able to do it. 60% of the valley is under our control. In fact 60 and 64% Panjshir has many sub-valleys. There are more than 15 sub-valleys under our control. All strategic positions of Panjshir are under our control. We have tactically retreated from the main road and intend to return. We have had a fierce clash in the last two nights. The Taliban have suffered heavy casualties and the whole of Panjshir (from the Taliban) will be cleared over time.
A few days ago, news sources reported Pakistani drone strikes on Afghanistan's Panjshir Valley.
According to two sources close to the Northern Afghanistan Resistance Front, in a recent battle in Panjshir province, Pakistani special forces familiar with the province and with a map of the area stormed the strongholds of the resistance forces from the air.