Khalilzad Asks the 'Urgent Release' of Taliban Prisoners Due to Coronavirus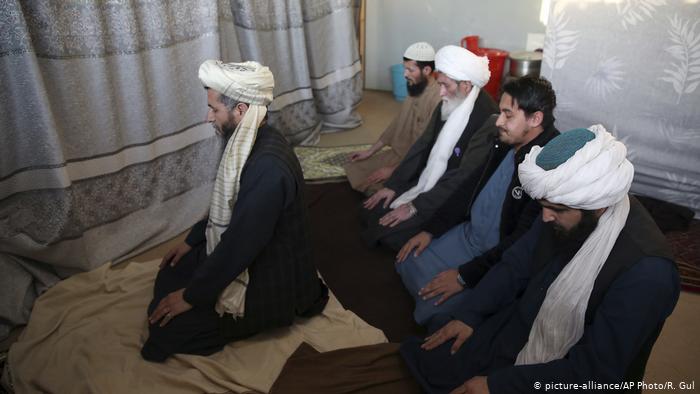 The US is urging Afghanistan to release Taliban prisoners as committed under prospective peace talks, warning that the detainees were at risk due to the spread of the new coronavirus.
Ariana News Agency-
U.S. Special Representative for Afghanistan Reconciliation Zalmay Khalilzad said in a series of tweets Wednesday that Washington "would like to see prisoner releases begin as soon as possible in line with the U.S.-Taliban agreement."
The historic deal was reached late last month as a planned precursor to direct negotiations between the government and Taliban insurgency in Afghanistan but as Khalilzad said, "No prisoners have been released to date despite the commitment to do so expressed by both sides."
"Coronavirus makes prisoner releases urgent; time is of the essence. We are committed to do our part and after consultation with all relevant sides," Khalilzad wrote, before listing three points the U.S. "understands" moving forward.
These points included meetings between technical teams, face-to-face conversations due to coronavirus, avoiding "provocative media statements" and that the "Taliban commit that released prisoners will abide by the commitments made in the peace agreement and not return to the battlefield."
"The time has come to move forward on prisoner releases," the diplomat said.
Recently re-elected Afghan President Ashraf Ghani issued a decree last week ordering the release of 1,500 Taliban prisoners, who presidential spokesperson Sediq Sediqqi said on Twitter would be followed by 500 additional prisoners freed every two weeks to reach a total of 5,000 prisoners on the condition that the intra-Afghan dialogue progressed.
The following day, Taliban spokesperson Suhail Shaheen rejected the move as a violation of the U.S.-Taliban framework, which calls for up to 5,000 Taliban prisoners and 1,000 other prisoners under Taliban captivity to be "expeditiously" released as talks began on March 10.
The year-long, Qatar-based series of negotiations between Washington and Taliban officials that produced the agreement did not include Kabul, which remains skeptical of its foe's intentions.