Taliban Reaffirm Commitment To US Deal In Pompeo Call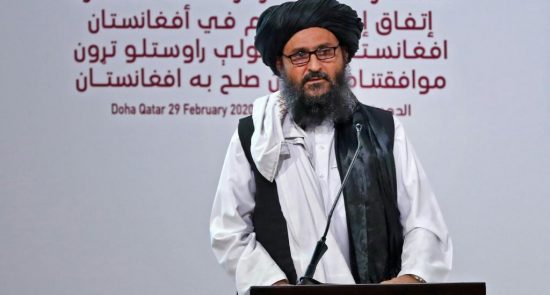 The Taliban reaffirmed their commitment to a February deal to draw down the war in Afghanistan during a call with US Secretary of State Mike Pompeo, the group's spokesman has said.
Ariana News Agency-
The discussion came as US President Donald Trump faces mounting pressure to explain why he did nothing after being reportedly told that Russian spies had offered and paid cash to Taliban-linked militants for killing American soldiers.
The Taliban have denied that their fighters received any Russian bounties, and the group's Qatar-based chief negotiator Mullah Abdul Ghani Baradar reiterated their pledge not to strike against the US.
Baradar told Pompeo that "according to the agreement, we do not allow anyone to use Afghan soil against the US and other countries", Taliban spokesman Suhail Shaheen said Monday in a statement on Twitter.
The New York Times, citing anonymous officials, had reported last week that Trump had been told about the alleged Russian bounties but he did nothing in response.
Trump denied being informed of the assessment while the White House said the claim had been kept from him because the intelligence underpinning it was unverified.
But another report from the Times on Monday said the president had received a report about the alleged Russian bounties as early as February.