Pakistan's new FM to visit Kabul, 'we have to start anew'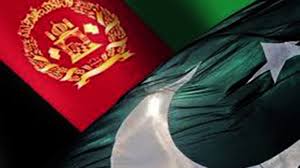 Pakistan's new foreign minister, Shah Mahmood Qureshi, on Monday spoke of his intention to visit Kabul with a "positive message."
In a press conference, Qureshi said that Pakistan and Afghanistan are inter-linked.
"Without Afghanistan's stability, there can be no stability in Pakistan. We have to start anew," Qureshi said.
"We have the capability to become a good support mechanism for each other," the diplomat said. "I have heard that we have a bilateral agreement in place which has five tracks and we want to move forward with those."
Pakistan's new Prime Minister Imran Khan took oath of office on Saturday. He took over at a time when Pakistan's relations with U.S. have deteriorated over its alleged support for the Taliban in Afghanistan.
"So far, the Afghan government has not seen any practical step taken by Pakistan. We hope that the new government (in Pakistan) understand the current situation as it harms them too, particularly in the area of economy, and take practical steps," Afghan president's spokesman, Haroon Chakhansuri, told reporters in Kabul on Monday.