China Threatens to Blacklist US Firms over Human Rights Disputes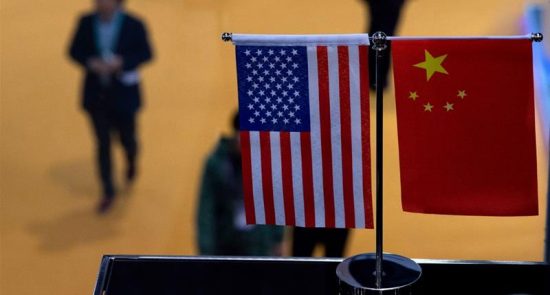 China may publish a list of sanctioned US companies as US accuses it of rights abuses in Hong Kong and Xinjiang.
Ariana News Agency-
Chinese state media said the government will soon publish a list of "unreliable entities" that could lead to sanctions against U.S. companies, signaling trade talks between the two nations are increasingly under threat from disputes over human rights in Hong Kong and Xinjiang.
The Communist Party-backed Global Times said in a tweet early Tuesday that the list was being sped up in response to a bill sponsored by Republican Senator Marco Rubio requiring sanctions against Chinese officials involved in alleged abuses of Uighur Muslims in the far west region of Xinjiang. Beijing has threatened to publish such a list of companies since May, after the U.S. placed restrictions on Huawei Technologies Co.
A response from China on the Xinjiang issue that hits U.S. companies would add another obstacle as the world's two biggest economies struggle to finalize a phase-one deal to de-escalate their trade war. Investors are looking for any signs of progress ahead of a Dec. 15 deadline for President Donald Trump to add yet more tariffs on Chinese imports.
Stocks were mixed in Asia as investors contemplated the latest developments in China, as well as Trump's move to threaten new levies on France and slap steel tariffs on both Brazil and Argentina.