Two Holiest Shrines in Saudi Arabia Closed to Foreigners as Coronavirus Fears Grow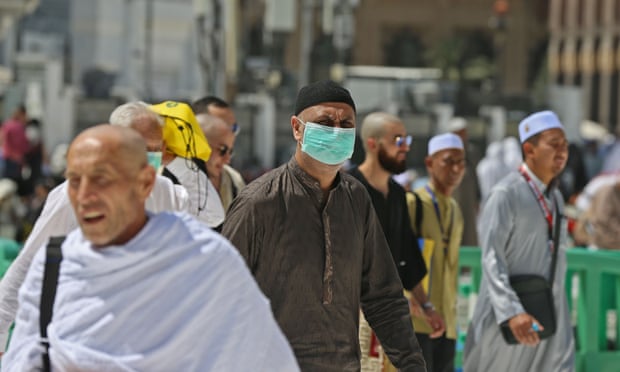 Pilgrims also banned amid broader restriction on visa holders from states deemed most likely to pose a health risk.
Ariana News Agency-
Saudi Arabia has closed the two holiest shrines of Islam to foreign travellers and banned pilgrims from entering the country as fears surrounding the coronavirus outbreak continue to grow in the Middle East.
Officials in the kingdom said the ban, announced late on Wednesday, was temporary, but gave no indication how long it might last. It comes amid a broader ban on visa holders from states deemed most likely to pose a risk to regional health.
"The kingdom's government has decided to [suspend] entry to the kingdom for the purpose of umrah and visit to the Prophet's mosque temporarily," the Saudi foreign ministry said in a statement.
While not explicitly stating which countries that referred to, border authorities at Riyadh's King Khalid international airport were on Thursday screening passengers from Iran, China, South Korea and Italy, from where clusters of coronavirus have spread across neighbouring borders.
Saudi Arabia has so far recorded no cases of the virus, but the number infected across the region has steadily increased, with patients quarantined in Bahrain, Kuwait, the UAE, Iraq and Lebanon.
Officials in Iran said Friday prayers in Tehran will be cancelled this week, as a crackdown on large gatherings gathered pace. Iran remains the regional hotspot for the coronavirus and is the country with the highest death toll outside China, where the Covid-19 outbreak originated.
The state-run Irna news agency reported that Iran had confirmed 245 cases and 26 deaths, although experts fear the country is underreporting the number of cases.