The World Health Organization is concerned about the situation in Afghanistan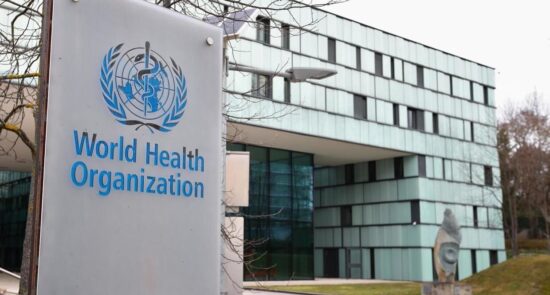 Ariana News Agency: The World Health Organization (WHO) has expressed concern about the Taliban's advance in Afghanistan and the potential impact on health care in the country.
According to AFP, a World Health Organization official warned that the Taliban's rapid advance in Afghanistan raises fears of access to medical treatment for those people who are affected by decades of conflict and struggling with the outbreak of Corona and drought.
"The situation in Afghanistan is" extremely worrying and very volatile, "said Rick Brennan, the WHO Regional Director for the Eastern Mediterranean and Afghanistan's director, who spoke via video conference at the UN news conference in Geneva.
While the Taliban claim control of 85 percent of Afghanistan's territory and US forces are preparing to leave Afghanistan completely, the World Health Organization official said: "We are certainly very concerned about the deterioration of access to medical treatment."
Although the World Health Organization has no direct contact with the Taliban and has not held talks with the Taliban, Brennan stressed that the World Health Organization, on the contrary, has received requests from some Taliban-controlled areas asking medical staff to continue working in health facilities.
"The polio vaccination program was able to continue, and I believe it will provide a platform for further treatment," he said. But the situation is changing day by day and we are very worried. The Taliban attacks began in the midst of the third wave of the corona pandemic when just about 4% of the population has been vaccinated.
"According to official statistics, 5,561 people have died in Afghanistan due to Covid 19 and 131,586 people have been infected," Brennan said. However, this statistic is significantly lower than reality