Increased security measures at Bagram base by Afghanistan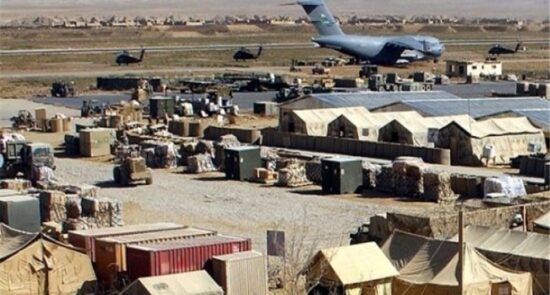 Ariana News Agency: The Afghan army has stepped up security at the Bagram military base, the largest base north of Kabul, following the withdrawal of US troops.
The base was used to counter terrorist acts, the Afghan Ministry of Defense said. "The Bagram base is the strongest base for the Office of Combat Management and the movement of general units of the Air Force," said a spokesman for the Ministry of Defense.
"We will defend our homeland and our honor to the last blood," said an army officer.
Last week, US troops left the base after 20 years.
"With the withdrawal of American troops, the Taliban are not allowed to use violence in this area, this war has no legitimacy," said a Bagram resident.
"I think we want senior officials to sit down together, make peace calm down the situation in Afghanistan," another official said.
An Afghan security source told Al Jazeera yesterday that US troops quickly evacuated the Bagram base without coordination with the Afghan government.
President Ashraf Ghani also visited the Bagram base after it was evacuated by foreign troops and, after hearing information from Afghan officers who are currently in charge of the base, said that a large team from several ministries should conduct the necessary investigations. To enable the transfer of equipment left in Bagram.
Afghan officials say the new Afghan army commander at Bagram had no prior knowledge of the evacuation of the base by US forces.