China Advised Trump to Withdraw Troops from Afghanistan Gradually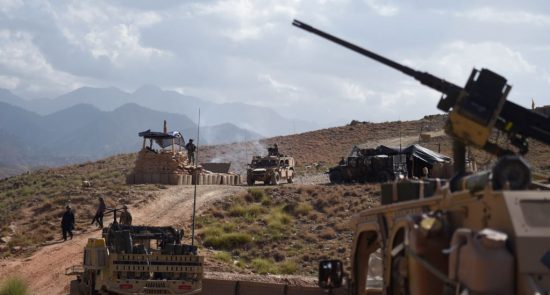 China has advised the United States against staging an abrupt troop withdrawal from Afghanistan and called for collective international efforts to help initiate a peace process between the South Asian nation's warring parties.
Ariana News Agency-
The remarks by a top Chinese diplomat Sunday in neighboring Pakistan come amid unconfirmed media reports suggesting President Donald Trump has ordered pulling out half of the more than 14,000 U.S. troops stationed in Afghanistan.
"They [U.S.] have been in Afghanistan for 17 years. If they are leaving the country, they should try to leave in a gradual and a responsible way," said Lijian Zhao, deputy Chinese ambassador in Islamabad.
Speaking to Pakistani television station GTV News, Lijian emphasized the need for the Taliban and Afghan government to sit together and negotiate a political resolution to a war he said has been going on for nearly 40 years.
Only an Afghan-led and Afghan-owned process supported by international partners of Afghanistan could help end the hostilities, Lijian noted.
"If a civil war broke out after the U.S. withdrawal, the first countries affected will be Pakistan, will be China, and it will be the immediate neighbors. So, we have to sit together with the parties concerned so that we start a peace process," he said.
The U.S. has recently engaged in direct talks with the Taliban to convince them to engage in peace negotiations with the Afghan government. But reports of a potential U.S. withdrawal from the country have worried critics who say the move would reduce the incentive for insurgents to halt fighting and negotiate a deal.
Terrorism in Xinjiang
Lijian reiterated Beijing's worries that a volatile Afghanistan would encourage terrorists linked to the outlawed East Turkistan Islamic Movement, or ETIM, to foment violence in the western Chinese region of Xinjiang.