China: The United States is responsible for the current situation of the Afghan people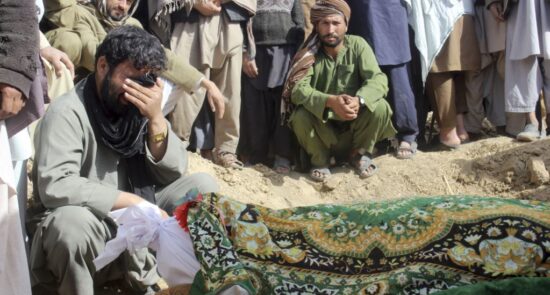 Ariana News Agency: The Chinese Foreign Minister said that the Americans should be held accountable today for the many problems of the Afghan people and their political and social situation.
According to Newsweek, Chinese Foreign Minister Wang Yi said that the United States has created many problems for the people of Afghanistan and in the two decades of its presence in this country, these problems have become worse day by day and today it is time to respond.
"The Americans were no longer able to continue their military presence in Afghanistan," the Chinese foreign minister said, calling the Americans' claim of a "safe and orderly withdrawal" from Afghanistan ridiculous. That is why they decided to leave the country in the shortest possible time and without result.
Referring to Washington's misguided policies in the Middle East, Wang Yi added: "The presence of US in Afghanistan for nearly 20 years has achieved nothing but caused trouble for the people of this country and added to their problems."
"The Americans could no longer afford to pay for their campaigns," he said. That is why they are leaving Afghanistan empty-handed.
Referring to the US approach to Beijing, the Chinese Foreign Minister said: "Instead of expanding relations and pursuing a policy of dialogue with their rivals, the Americans are constantly thinking of starting a Cold War with them."
Referring to the situation in Afghanistan, Wang Yi also stated that the Americans should consider themselves responsible for the current situation in Afghanistan and before leaving the country completely, they should ensure the political transition and the establishment of peace and stability in this country.
He emphasized that the decision was not a signal of a formal antitrust inquiry into Afghanistan. Washington needs to know that the withdrawal of its forces should not lead to further instability in the region and on Afghan soil.
Wang Yi continued: "China, as a neighbor and friend of Afghanistan, is ready to make every effort for peacful transfer of power in this country." Beijing supports any peace agreement between the parties.