The United States continues to loot Syria's oil resources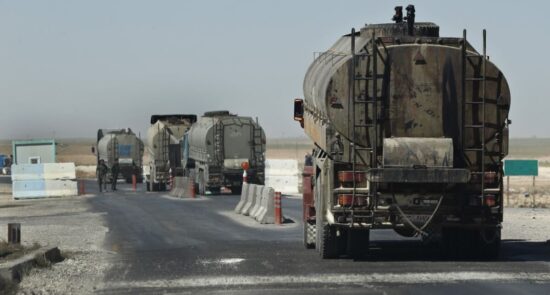 The US military sent another large convoy of 35 tankers carrying stolen Syrian oil to its illegal bases.
Following the theft of Syrian oil, the American soldiers transferred a new shipment to Iraq through the illegal al-Walid crossing border.
According to the official Syrian News Agency (SANA), local sources in the al-Yarubiyah area of Hasakah countryside confirmed that a convoy of American occupation forces left the Syrian territories for Iraq. This convoy included 120 vehicles, including 65 vehicles carrying military equipment, 25 vehicles equipped with refrigerators and 35 stolen Syrian oil tankers.
The cargo of stolen Syrian oil was transferred to Iraq through the illegal al-Walid crossing in the suburbs of Hasakah, the local sources confirmed.