Afghanistan's World Press Freedom Rank Lowered in 2019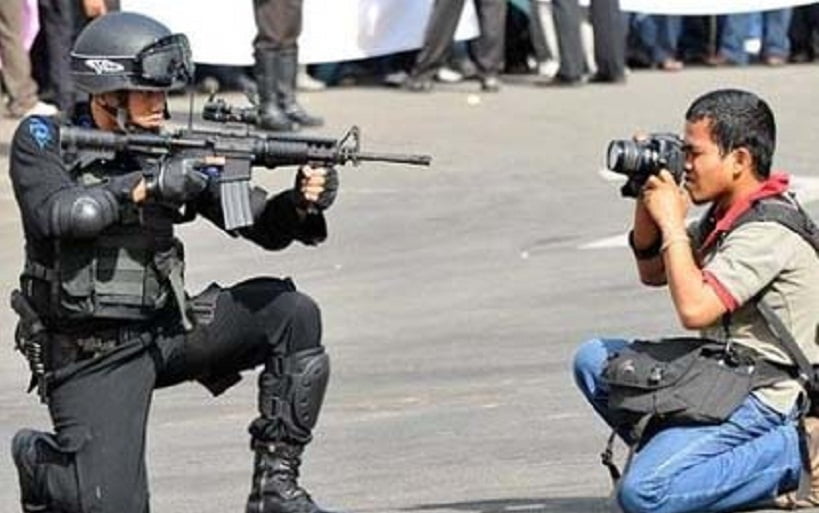 Afghanistan rank in world press freedom lowered from 118 to 121 in 2019, the Reports Without Borders announced.
Ariana News Agency-
For Afghanistan's journalists, 2018 was the deadliest year since the fall of the Taliban regime in 2001.
A total of 15 journalists and media workers were killed in a series of bombings that began early in the year, nine of them in a single day.
Many others were constantly threatened by the various parties to the conflict.
The war imposed by the Taliban and Islamic State and constant abuses by warlords and corrupt political officials constitute a permanent threat to journalists, the media and press freedom in Afghanistan.
Women journalists are a favourite target, and are especially vulnerable in those regions where fundamentalist propaganda is heeded.
Concern is growing that basic freedoms, including press freedom, could be sacrificed in the course of the international efforts to restore peace in Afghanistan.
In response to this threat, the RSF-backed Centre for the Protection of Afghan Women Journalists has launched several campaigns for the protection of the rights of women journalists as a precondition for peace.
The experience of the past 17 years confirms that peace and security are what the Afghan people want most, but they cannot be achieved and guaranteed without free and independent media and without guarantees for journalists' safety.
The country's rank lowered from 118 to 121 in 2019 in comparison to 2018. Its global score also calculated as -0.73 in 2019 while it was 37.28 in 2018.
The organization of Reporters Without Borders started to release the annual world's freedom of press report from 2001.
In the latest report of the organization, the countries of Norway, Finland and Sweden ranked from first to third respectively in world's best countries with freedom of press and media.