The Holy Quran Once Again Set on Fire in Denmark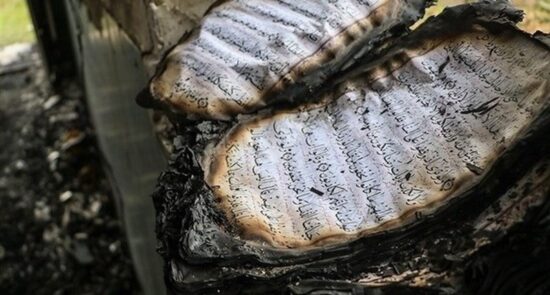 In the span of a week, five individuals known for their Islamophobic views in Denmark have once again insulted the Quran, marking the umpteenth occurrence of such incidents.
This time, a group of five anti-Islamists deliberately set fire to a copy of the Quran in front of the Egyptian embassy in Copenhagen. This act of desecration is the third of its kind in Denmark in less than a week, following a similar incident in Sweden that sparked anger among Muslims.
As reported by Reuters, both Denmark and Sweden express regret over these Quran burnings but cite their inability to prevent them due to the laws protecting freedom of speech. In response to the incident, protesters in Iraq took action by setting fire to the Swedish embassy in Baghdad last week.
On Tuesday, the "Danish Patriots" group organized a demonstration in front of the Egyptian embassy in Copenhagen, during which the Holy Quran was insulted once again. The same group had already carried out a similar act of disrespect towards the Quran the previous Monday.