North Korea's Un Losing Patience With US Negotiations? Officials Warn Of 'Exchange Of Fire At Any Moment'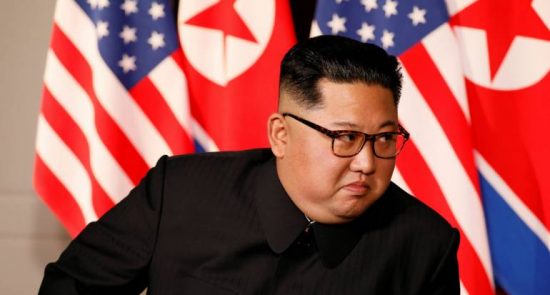 The North Korean government is losing its patience with the U.S. about ongoing denuclearization negotiations, claiming that Washington is making hostile demands towards Pyongyang.
Ariana News Agency-
"The U.S. is now more desperately resorting to the hostile policy towards the [Democratic People's Republic of Korea], misjudging the patience and tolerance of the DPRK," Kim Yong Choi, a North Korean senior official said Sunday.
North Korea is hoping that the U.S. would reduce sanctions in exchange for a possible nuclear deal. Choi said that the U.S. would be "severely mistaken" if Washington fails to meet a year-end deadline to resolve negotiations and that the ongoing hostility could result in an "exchange of fire at any moment."
A North Korean state news agency cited President Donald Trump's and North Korea leader Kim Jong-un's "close personal relations."
Earlier this month, North Korean officials called off talks with the U.S. government in Sweden on the first day of negotiations. A North Korean chief negotiator said the talks broke down due to U.S. "attitude," while the U.S. said that they had "good discussions."
Although Trump and Kim have had a friendly relationship, the North Koreans have not had favorable opinions of other U.S. officials, most notably Secretary of State Mike Pompeo. In August, North Korea's Foreign Minister called Pompeo a "diehard toxin of U.S. diplomacy" who employs "hackneyed sanctions rhetoric."
Trump and Kim have met several times in the last two years over the nuclear issue, most notably in Hanoi, Vietnam, in February and in Singapore in June 2018. So far, no concrete deal has been achieved.
Trump and Kim's relationship had started off poorly, with Trump calling Kim "rocket man" at United Nations General Assembly in September 2017. In response, Kim said Trump is "mentally deranged."