Trump Again Threatens Iran, If it Attacks US Interests in Iraq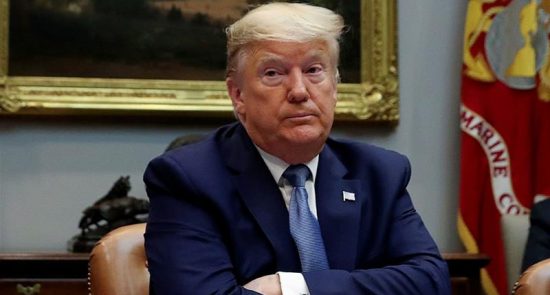 Donald Trump issued another tweeted threat to Iran on Wednesday, saying he would retaliate if the Tehran government struck again at U.S. interests in Iraq.
Ariana News Agency-
"Upon information and belief, Iran or its proxies are planning a sneak attack on U.S. troops and/or assets in Iraq," Trump tweeted. "If this happens, Iran will pay a very heavy price, indeed!"
Trump, who did not detail the plot, made the threat less than an hour after receiving a foreign intelligence briefing at the White House.
Relations between the U.S. and Iran have been tense for decades, but especially in recent months.
In early January, Trump authorized a drone strike that killed a high-ranking Iranian general, Qassem Soleimani.
The strike was part of a tit-for-tat that included Iranian attacks on U.S.-backed Iraqi militias in Iraq. After Soleimani's death, the Iranians launched an airstrike on a military base in Iraq that housed several American troops, injuring many but not killing anyone.
The new threats come as both the United States and Iran battle the spread of the coronavirus pandemic.