Trump: The fall of the Afghan government is the biggest military defeat of the United States / Biden must resign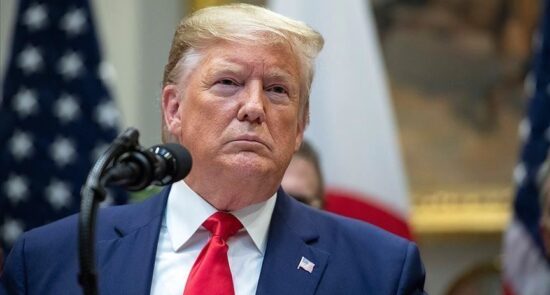 Ariana News Agency: Donald Trump; The former US president called the fall of the Afghan government the biggest US military defeat in history.
He criticized Joe Biden's handling of the withdrawal of US troops from Afghanistan and demanded his resignation.
"It is time for Biden to resign in disgrace because of what he has allowed to happen in Afghanistan," Trump wrote in a statement Sunday.
He also cited the fall of the Afghan government as one of the biggest military failures in US history.
Hours after Ashraf Ghani left the country, Taliban members entered the presidential palace in Kabul.
Al-Jazeera television confirmed images of Taliban members in various parts of the citadel building, confirming that they had taken control of the presidential palace.
After capturing the citadel, a Taliban spokesman announced the end of the war.
In the first reactions to the collapse of the Afghan government, Antonio Guterres said, the UN Secretary-General called on the Taliban and other parties involved in Afghanistan to ensure that human lives are protected and that humanitarian needs are met with the utmost restraint.
According to a UN statement, Mr Guterres is particularly concerned about the future of women and girls and calls for the protection of their rights.