Afghanistan In A New Battle, The War-torn Country Faces Coronavirus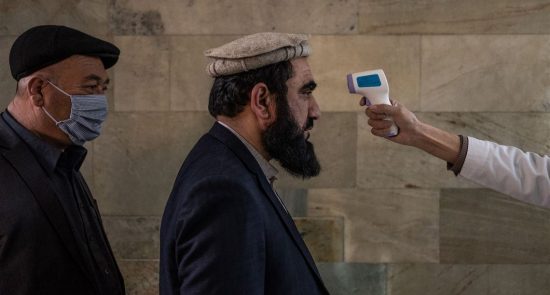 As COVID-19 cases are reported in Afghanistan concerns are raised if country's healthcare system can handle an outbreak.
Ariana News Agency-
With 22 verified cases so far, Afghanistan is still among the countries with a relatively low rate of coronavirus cases. However, the outbreak of the illness comes at a particularly trying time for the country.
The recent rise in positive cases – six new cases across three provinces in a 48-hour span – has taken some attention from a continuing election dispute that saw the top two finishers each hold an inauguration ceremony last week.
The coronavirus scare has also eclipsed the potential negotiations between the Taliban armed group and a divided Afghan leadership in media headlines.
Last month, the United States signed an agreement with the Taliban aimed at ending the 18-year-old war that has ravaged the impoverished country. As per the agreement, the Taliban and the Afghan leadership are expected to hold talks for lasting peace.
However, all this attention is also raising questions about the ability of the Kabul government to properly enforce measures for risk reduction and ensure that the nation's 32 million people are able to obtain medical supplies and basic goods.
In an effort to raise awareness, President Ashraf Ghani was recently photographed heading a meeting where everyone, including the president, was wearing masks and gloves.
Last week, a coalition of private doctors held a meeting in Kabul to discuss how best to address the corona scare in the country, and the talk immediately turned to the shortfalls in Afghanistan's healthcare system.
"A doctor or a nurse may be able to buy some hand sanitiser and gloves for their homes, but we have hospitals in Kabul that don't have clean water for doctors to wash their hands," said Najmusama Shefajo, an obstetrician-gynaecologist who attended the gathering.
Shefajo says that if doctors lack the supplies to guarantee their own hygiene, it will be impossible for patients to place their trust in them.