Why Virginity Tests are Making News in The US and Afghanistan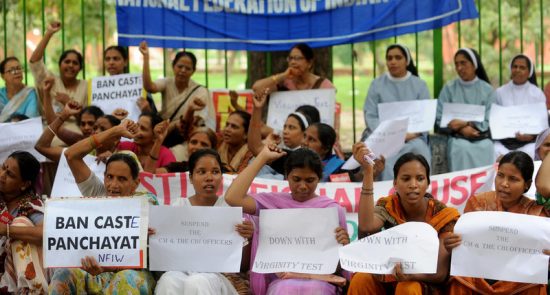 Virginity tests are making headlines in the United States. In November, the rapper T.I. drew a firestorm of criticism after he said during a podcast interview that he requires his 18-year-old daughter to undergo an annual virginity test with her gynecologist.
Ariana News Agency-
T.I. later explained that the comments were made in a joking manner in an interview he did with Jada Pinkett Smith. But his initial remarks have had an impact.
Even though T.I. himself is from Atlanta, lawmakers in the New York State Assembly are responding to the matter of virginity tests. Last week legislation was introduced to bar doctors from performing such examinations, which are widely discredited by medical professionals.
And the tests are, in fact, a global issue. Virginity tests have been documented in at least 20 countries around the world, including Egypt, Indonesia and South Africa. And according to the U.N., increased globalization in the past century has resulted in requests for and cases of virginity testing in countries that had no previous history of the practice, for example, Belgium, the Netherlands and the U.K.
The test is administered for a variety of reasons: to determine whether a woman can go to school, get married, get a job — or whether she is a victim of rape.
According to the U.N., virginity tests are often performed by inspecting the hymen for tears or for the size of its opening, or inserting fingers into the vagina, to determine whether a girl or woman has had sex.
WHO states that there is no evidence that the test can prove that a person has had vaginal intercourse or not.
In Afghanistan, reproductive rights activist Farhad Javid has been trying to free girls and women who have been jailed for failing a virginity test. In 2018, he met with the president Ashraf Ghani and his wife, first lady Rula Ghani, to request the release of some 190 women and girls who who were jailed in the country's Balkh province for failing a virginity test. In Afghanistan, premarital sex is considered a moral crime.
Javid is the Islamic policy adviser for Marie Stopes U.S., a global family planning organization. He told the Ghanis that virginity tests are unscientific and medically unnecessary. The U.N. called for a ban in 2018. He also told the couple that he had visited the women in jail several times and that they were suffering.
That meeting with the Ghanis was supposed to be 30 minutes but lasted two hours, says Javid, who spoke to NPR from Kabul in August. "She wanted to listen," he says of the first lady.
In January, Rula Ghani and her team traveled to Mazar-i-Sharif, where the prison is located. There, she met with some of the prisoners and with the director of women's affairs in Balkh province. The first lady made a commitment to find a way to help, Javid says.
"Her visit was effective, because the girls were released," Javid says. Between January and April, the 190 prisoners were freed. But his work is not over. Shortly after the prisoners were released from Mazar-i-Sharif, one girl was jailed. "They're still bringing girls under the name of this issue into this prison," he says.
Around Afghanistan, families are still bringing in unmarried daughters to clinics and hospitals for virginity tests. The test is administered for a variety of reasons: to determine whether she can go to school, get married, get a job — or whether she is a victim of rape.
If the girls fail the test, some families alert the police. And law enforcement still imprisons those girls. We talk to Javid, who has worked for Marie Stopes for nearly two decades, about his next steps — and how he plans to change attitudes about the practice of virginity tests.
How are you going to get law enforcement to quit bringing girls in for failing the virginity test?
We are going to train police and members of the legal and judiciary system, including members of the attorney general's office, judges and members of the court, to stop arresting girls. We [began this leg] of training in August.