What are Private Security Companies (G4S) doing in Afghanistan?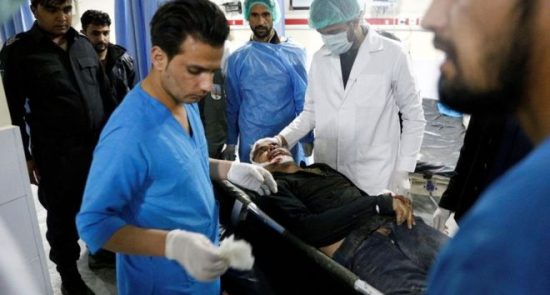 The Taliban has said it carried out an attack in Afghanistan on the base of the British security firm G4S.
Ariana News Agency- A British man was among five employees killed when gunmen stormed their compound.
G4S, one of the world's largest security groups, helps guard the area around the British embassy in Kabul.
The US-led invasion of Afghanistan in 2001 contributed to a boom in the private security business.
In recent years, the presence of contractors has decreased, mirroring the withdrawal of foreign troops. However, insecurity in Afghanistan remains widespread, there are still thousands of Nato troops and the demand for armed security at foreign embassies, military bases, and for NGOs is still high.
So how many private security firms are operating in Afghanistan?
The Afghan interior ministry says the government-run Afghan Public Protection Force (APPF) carries out most of the security tasks in Afghanistan today. Responsibilities include escorts for foreign troops and other security services for NGO, diplomatic or business clients.
The body was created by a presidential decree in 2010 that banned all private security companies after a series of scandals.
Up to that point a large number of foreign private security contractors had overseen most of the security jobs.