Trump may Withdraw 4,000 more Troops from Afghanistan Next Week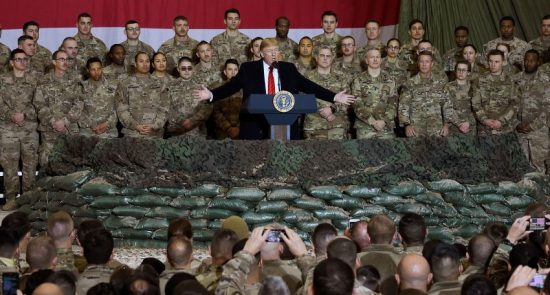 The Trump administration intends to withdraw about 4,000 troops from Afghanistan as early as next week.
Ariana News Agency-
The news comes days after US negotiator Zalmay Khalilzad resumed talks with the Taliban, which had been halted by President Trump in September.
In October, the US military said that it had quietly reduced the number of troops by about 2,000, to bring the total number to 12,000 and 13,000.
The Pentagon has already said that it can go down to 8,600 and still carry out a counter-terrorism mission as well as some limited advising for Afghan forces.
NBC News, citing current and former US officials, said that the drawdown would be phased and would occur over a few months.
A spokesman for US Forces-Afghanistan was quoted as saying: "US Forces-Afghanistan has not received orders to reduce troop levels in Afghanistan.
We remain fully committed to the Resolute Support mission and our Afghan partners, and focused on our key objective: ensuring Afghanistan is never again used as a safe haven for terrorists who threaten the United States, our allies or our interests."
There are currently about 13,000 US forces in Afghanistan.
About 2,400 U.S. troops have been killed in the Afghan conflict and many thousands more wounded.