The elites of the British army lost to the Taliban in women's clothing!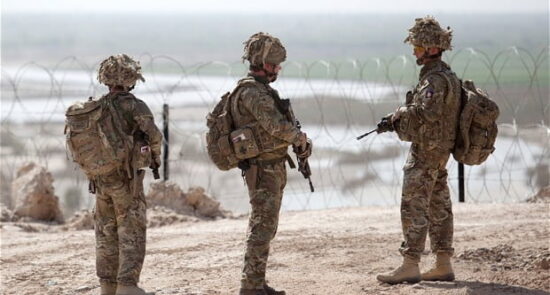 Ariana News Agency: According to the Daily Star, British special forces in Afghanistan, using a cunning strategy and using traditional Afghan women's clothing, were able to cross the Taliban checkpoints to reach Kabul.
The British Air Force (SAS) Special Forces Unit, which has more than 20 troops in Afghanistan, is said to have been ordered to return to Kabul following a swift attack by the Taliban following the withdrawal of US and NATO forces.
According to the report, they were warned that there was no helicopter to transport them from the south of the country, where they were stationed for their secret mission.
An informed source revealed that the special unit of the British Air Force was on a secret reconnaissance mission in Afghanistan for months when suddenly everything fell apart. They were told to cancel the operation and prepare for an immediate transfer to Kabul.
The report goes on to say that the elite soldiers of the British army, whose slogan was "Who dares to defeat us", were forced to leave most of their military equipment and flee. In this regard, they bought five taxis to go to Kabul.
In part, they reportedly enlisted the help of anti-terrorism police to cross Taliban checkpoints. In other areas, they cunningly dressed in traditional Afghan women's clothing and covered their faces with burqas to avoid being identified.
"These special forces left most of their equipment, except for weapons and ammunition, and covered themselves with burqas," the source said. Thus, the taxis were able to reach their destination by waving the Taliban flag and pretending to be British soldiers to Afghan women.
Following the hasty withdrawal of US and NATO troops from Afghanistan, the Taliban entered the Afghan capital, Kabul, last month, and ousted Afghan President Ashraf Ghani, leaving the Taliban in power. After Ashraf Ghani left, some countries closed their embassies in Kabul and evacuated their troops and citizens from Afghanistan one after another.