Pakistan-Afghanistan Relations Face Another Test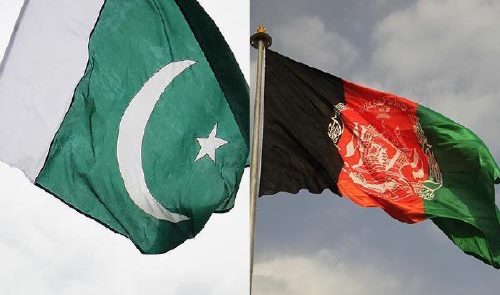 Pakistan and Afghanistan appear to have been locked in a renewed diplomatic row, following the killing of a Pakistani police officer on Afghan soil.
Ariana News Agency- Kabul handed over the body of Tahir Khan Dawar — a senior Pakistani police officer, who was found murdered in the Afghan province of Nangarhar on Tuesday — to a Pakistani delegation led by State Minister for Interior Affairs Shehryar Afridi at Torkham border on Thursday.
Dawar — hailed from powerful Dawar tribe of Pakistan's North Waziristan region — was kidnapped by unknown men late last month from the capital Islamabad and taken to Afghanistan, according to Pakistan's Foreign Ministry.
Earlier, according to Radio Pakistan, the Afghan officials had refused to hand over the slain officer's body to Pakistani authorities insisting that the body would be delivered to a parliamentarian from North Waziristan, Mohsin Dawar, who too hails from Dawar tribe.
However, the body was later handed over to Pakistani officials.
Pakistan's Foreign Ministry summoned the Afghan Charge d' Affairs for the third time over the last two days to lodge a protest over 'brutal murder of the police officer.
'Afghan Cd'A in Islamabad was called to the Ministry of Foreign Affairs twice yesterday, and again this afternoon to register our strong protest over the inordinate delay and manner of return of the body. Written and verbal demarches were made, which resulted in the visit of an official delegation to Afghanistan, who brought it back to Peshawar this evening, said a statement by Pakistan's Foreign Ministry.
'It is hoped that Afghan authorities will offer full cooperation in ascertaining the circumstances under which a Pakistani police officer was found killed in Afghanistan, it added.
Blame game
Citing unnamed sources, Pakistani media accused the Afghan intelligence agency of being involved in the officer's murder.
Also, Pakistan's powerful military indirectly accused Kabul of having a hand in the incident, which, according to analysts, might put further strain on already frosty relations between the two neighbors.
'We have lost a brave police officer. His abduction, move to Afghanistan, murder and follow up behavior of the Afghan authorities raise questions, which indicate involvement and resources more than a terrorist organization in Afghanistan, Maj. Gen, Asif Ghafoor, the military spokesman, said in a statement.
Ghafoor called on Afghanistan to cooperate in border fencing and bilateral border security coordination to deny use of Afghan territory against Pakistan.
The Kabul government has yet to officially respond to the remarks made by spokesman for the Pakistan Army.
However, Imtiaz Wazir, a local tribal leader in Nangarhar province, pronounced the killing of Dawar as a ploy by the Pakistan's top spy agency to sow hatred among the Pashtun community in the two countries.
Relations between the two neighbors have been rocky in recent years as both sides accuse each other of supporting and providing sanctuaries to the militants.
The two neighbors share 18 crossing points. The most commonly used ones are Torkham and Chaman.
Afghanistan does not recognize the Durand Line — a 2,640-kilometer (1,640-mile) long border, which was established in 1893 in line with an agreement between India under British colonial rule, and Abdur Rahman Khan, the then-ruler of Afghanistan.
But, it rather sees it as an annexation of the 'Greater Afghanistan by the British Raj before Pakistan and India came into being in 1947.