Hitting Hard the Heart of Kabul, Taliban's Strategic Response to the Ceasefire Request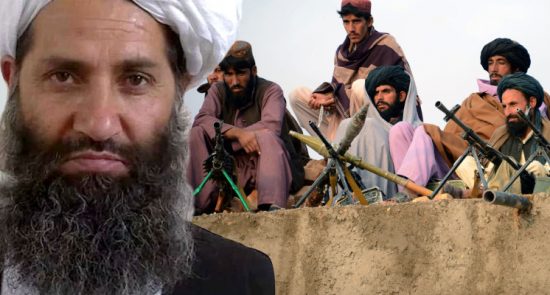 Taliban's occasional attacks carried out recently in Afghanistan and over the US Counterpart International in Kabul is an approach toward the ceasefire request of Afghan government and loya Jirga's proposed resolution for the peace.
Ariana News Agency-
Taliban leaders recently announced that they won't take hands off Afghanistan and will escalate more and more attacks and operations. As they did to most of Afghanistan provinces including Baghlan, Takhar, Farah, Maidan Wardak, Badakhshan, and etc.
It seems that the group seeks to simultaneously pursue violence and dialogue policy by carrying out daily attacks in Afghanistan and holding meeting with foreign diplomats in other countries.
Weeks after the 6th round of US-Taliban peace talks in Doha-Qatar, there are still controversial news of its results and as there is no clear and reliable picture of the nature of the talks and its results.
Soon after, Sohail Shaheen, the spokesman for the Taliban's political office in Doha tried to picture and describe the negotiation atmosphere as progressive and constructive, but Taliban leader's refusal to Khalilzad's demand to lay down arms was something in contrary to a progressive talks.
Taliban's targeting the Counterpart International which funded by USAID and pursued its activities under humanitarian covers from 2005 was aimed to put US and Khalilzad under more pressures to take advantages.
In previous sessions of talks with United Arab Emirates, Taliban has always sought to attack western countries' interests to show that if the peace talks fail or end without desirable results it has nothing to lose and will turn Afghanistan into a hell for other sides of negotiations.
Carrying out daily attacks in Afghanistan by Taliban and frankly claiming the responsibility by its spokesman Zabiollah Mujahid is in one hand aimed to strengthen Taliban's stances in peace talks, and on the other a vehement response to the joint operations of US-Afghan forces which are targeting Taliban positions by drone attacks in various parts of Afghanistan, including in Farah province.