Former Afghan Foreign Minister emphasizes the importance of mobilization of political leaders for the defense of security forces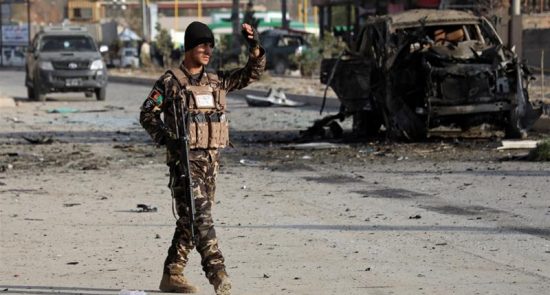 Ariana News Agency: Afghanistan's former Foreign Minister and National Security Adviser stressed the need to mobilize political leaders to defend the country's security forces against civil war.
Rangin Dadfar Spanta, Afghanistan's former foreign minister and national security adviser, stressed the need to mobilize Afghan politicians to defend the national security forces, saying the civilian casualties would be reduced.
At a ceremony for "Sohrab Azimi" who was a special forces commander, the former Afghan official described the current situation in Afghanistan as "worrying"
Some former Afghan soldiers, meanwhile, have blamed "inability to lead security agencies" and "lack of proper war planning" for increasing casualties among Afghan forces.
"The lack of proper management is evident in the deployment of forces," said Zahir Azimi, a former soldier and father of Sohrab Azimi. You send troops, but you do not support them by land or air. "This is the most wrong thing to do."
"Our weakness is the lack of ground and air guidance at the time of deployment," former military chief Mohammad Radmanesh said in a statement.
But Dadfar Spanta, in part of his speech, considered the current situation as a solution to the cooperation and coalition between Afghan politicians and said "The greater the war and the more our troops are deployed, the greater the damage," said Fouad Aman, deputy spokesman for the Ministry of National Defense.