Deportation, the fate of immigrants to Turkey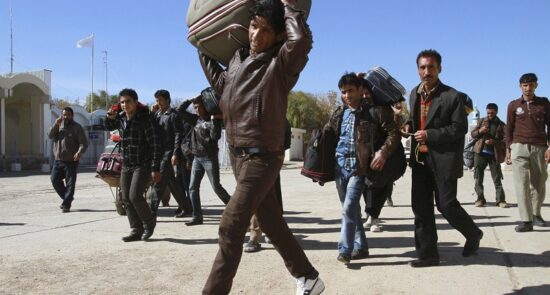 The Ministry of Interior of Turkey published a report and announced that 59,400 illegal immigrants were expelled from the country in the first seven months of this year.
Therefore, according to the report published on the official website of the Turkish Ministry of Interior, this figure has increased by 136% compared to the same period last year.
Also, during the first seven months of this year, 183,934 foreign nationals have been prevented from entering Turkey illegally.
According to the above report, deporting 17,942 foreign nationals of 93 different nationalities from detention centers continues.
According to this report, 6,945 of these people are citizens of Afghanistan, 4511 are citizens of Pakistan, and the rest are citizens of 91 other countries.
Turkey's hosting of about 5.5 million immigrants, most of whom are Syrians and Afghans, has faced severe challenges in this country.