British Forces deployed in Afghanistan to beat ISIS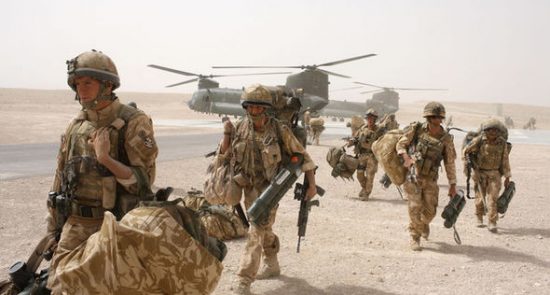 Britain's elite Parachute Regiment has been deployed again in Afghanistan to continue its combat against Taliban and ISIS, the mission which began since 2014.
Ariana News Agency- More than 80 heavily armed troops from B Company 3rd Battalion landed in Kabul last week in a bid to stem outrages that have claimed the lives of more than 3,000 civilians this year.
While MoD chiefs said the deployment is merely "rotational", sources at Army HQ in Andover said the regiment had been a deliberate choice due to mounting challenges facing coalition troops in Kabul. "The security matrix has been increasingly challenging since January," the senior source confirmed.
"While officially we cannot single them out, the Paras have vast experience in security operations and are a natural fit at this time."
As part of a promised 440-troop increase to the region, 3 Para will join a battlegroup built around 1st Battalion The Royal Gurkha Rifles and will be tasked with directly engaging the enemy.
Speaking ahead of deployment, a source attached to 3 Para said:
"This is our first run out and return to a combat role since 2014 – to say we're pleased to be back on operations is an understatement.
The Taliban has increased its presence in Afghanistan and now controls around a third of the country, while IS continues to carry out high-profile suicide attacks in Kabul and Eastern Afghanistan.
These included an April blast outside a voter ID registration centre that killed 63 people, and twin explosions in a high-security official zone that killed 25, including nine journalists.
The number of trained Afghan security forces has declined to just 296,400, far below the authorised strength of 334,000.
Earlier this month it emerged that 28,000 Afghan police officers and soldiers had been killed since 2015, with 242 murdered last week.
In the once-safe rural district of Jaghori an entire company of 50 elite Afghan commandos were either killed or wounded.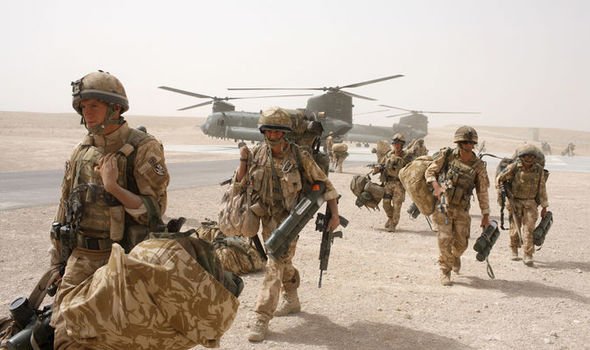 The Paras' six-month tour comes 16 years after they became the first British unit to enter battle-torn Kabul in 2002 as part of Operation Fingal, where they assisted the interim administration with security and stability.
In 2006 they returned under Operation Herrick IV, when a focus on reconstruction and hearts and minds, soon gave way to heavy fighting.
They faced 500 enemy contacts, with some forward-operating bases only offering soldiers two hours of sleep a day.
In the two-month siege at Musa Qala, 88 men of Easy Company, which included elements of the Royal Irish, fended off a continuous attack by more than 500 Taliban insurgents.
British troops marked the end of combat operations in 2014, after US President Barack Obama and Prime Minister David Cameron said the 13-year mission – prompted by Al Qaeda's use of Afghanistan for training camps before 9/11 – had succeeded.
But Donald Trump reversed the policy, increasing troop levels from 8,400 to 16,000 and making their stay objective-based rather than on a timeline.
While UK Special Forces remain active, Britain's 600 regular infantry soldiers are mostly limited to instructing Afghan cadets. Under US pressure, that will increase to 1,100 next year.
Yesterday, an MoD spokesman said: "3 Para has deployed to Afghanistan as part of the UK contribution to the Nato mission."