Amrullah Saleh: Mullah Hebatullah, the leader of the Taliban, is dead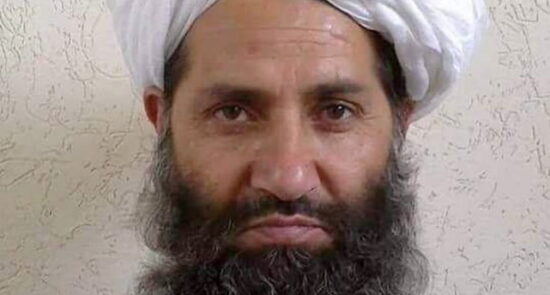 Ariana News Agency: The former Afghan vice president claims that Mullah Hebatullah, the Taliban leader, is dead and that the Pakistani (Inter-Services Intelligence (ISI) is now carrying him out.
Saleh also wrote on his Twitter page that a small number of Taliban were filming the removal of fragments of a Pakistani fence set up somewhere along the Durand Line.
According to him, the recent fence on the Afghan-Pakistani border is an attempt by the ISI to give the Taliban a sense of national identity.
The former Afghan vice president also said that such a fence was not needed at the moment, given that the ISI was performing the duties of the deceased Mullah Hebatullah.
It is worth noting that rumors about the death of the Taliban leader have been spread by several Afghan politicians before.