Saleh: Taliban officials visit border crossings to plunder customs revenue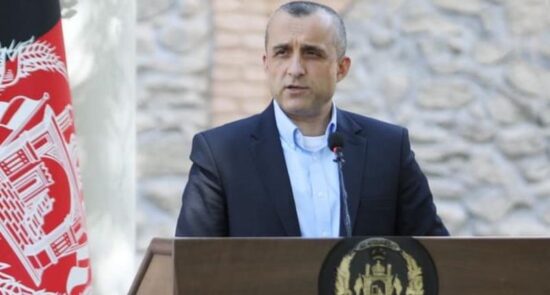 Ariana News Agency: The former first vice president of Afghanistan said that the visit of Mullah Abdul Ghani Baradar, the deputy prime minister of the Taliban government to Torkham and Mullah Hebatullah Akhundzadeh, the leader of this group from Spin Boldak city, is a competition to appoint insiders at the customs to plunder customs revenues.
"Either this is the case or the Taliban's bill of duties has been disrupted and this headless group has become a multi-headed group," Amrullah Saleh said.
Mullah Abdul Ghani Baradar, the Taliban's deputy prime minister, recently visited the Torkham border crossing and talked to some local officials.
He also inaugurated a passenger lounge built for 6 million afghanis.
Also 12 days ago, Taliban Deputy Spokesman Enamullah Samangani announced that Mullah Hebatullah Akhundzadeh, the Taliban's supreme leader, had gone to the town of Spin Boldak and visited the Afghan Gate along the Durand Line.