Saleh welcomes rejection of Taliban representative to UN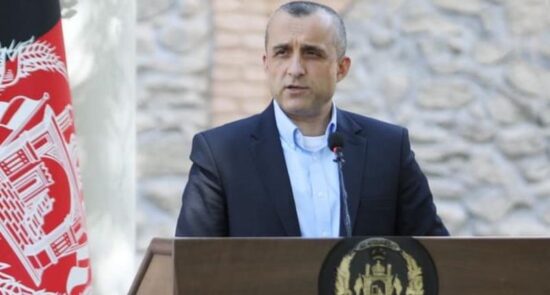 Ariana News Agency: Amrullah Saleh, the former vice president of Afghanistan, welcomed the UN decision to reject the Taliban candidate for Afghanistan's permanent seat in the organization.
"Raising the national flag at the UN headquarters is a small balm and healing to the emotions, the wounded emotions of a nation that has been severely injured by the invasion of the puppet, petrified and oppressive Taliban." Amrullah Saleh wrote on his Facebook page.
He congratulated the continuation of the representation of the Government of the Islamic Republic of Afghanistan in the United Nations and wrote that this is the result of the resistance and struggle of the people, especially women.
It is noteworthy that the UN committee responsible for receiving the official representatives of the countries refused to decide on the Taliban special envoy to the organization.