New Zealand Shooting Live Updates: 49 Dead, the Gunman Detected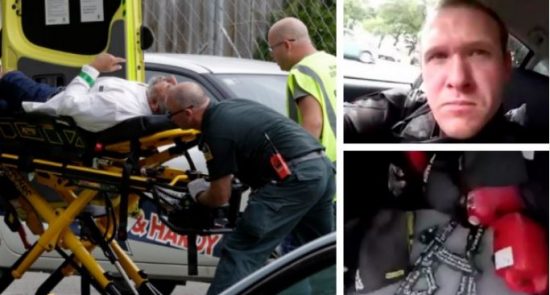 Forty-nine people were killed in shootings at two mosques in central Christchurch, New Zealand, on Friday, in a terrorist attack that appeared to have been carried out by a white extremist.
Ariana News Agency-
Prime Minister Jacinda Ardern described the assault as terrorism and "an extraordinary and unprecedented act of violence."
• Officials said a 28-year-old man had been charged with murder, and that two explosive devices were found attached to a vehicle that they had stopped. The man's name was not immediately released.
• A Muslim leader in New Zealand said the attack was especially shocking as it took place around Friday Prayer. The police urged people to avoid the mosques.
• A gunman streamed a live video of the attack on Facebook, and appeared to have posted a manifesto online. The police warned that the distribution of the video was a criminal offense in New Zealand.
Two Mosques are Attacked
The attacker targeted the Al Noor Mosque in the center of the city and Linwood Mosque, about three miles away.
The country's police commissioner, Mike Bush, said at a Friday evening news conference that 41 people had been killed at Al Noor Mosque and seven at Linwood Mosque, and that another victim had died at Christchurch Hospital.
David Meates, the chief executive of the Canterbury District Health Board, said that 48 people, including young children, were treated for injuries at the hospital. He said the injuries included gunshot wounds and ranged from critical to minor. Mr. Bush said Saturday morning that two of the victims were in critical condition.
The police said Friday that three men and one woman had been taken into custody, but Mr. Bush lowered the total number to three on Saturday morning, indicating that someone had been released.