How US and China Responded to Coronavirus, A Cold War Edge for China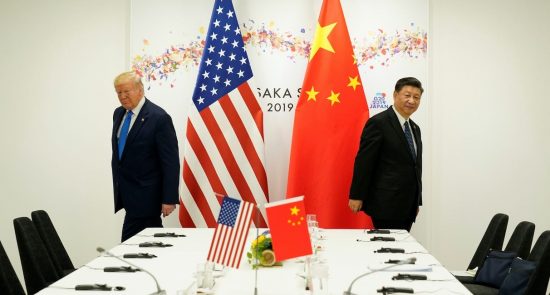 US-China relations are the worst they've been in decades — at least since the Tiananmen Square crackdown in June 1989, which led to almost complete international isolation of China.
Ariana News Agency-
Some officials and observers have even publicly fretted that the US and China are on the brink of a 21st-century cold war.
Significant disagreements over trade, human rights and China's growing might have long been flashpoints in the relationship between the world's two biggest economies. But tensions over China's handling of the coronavirus outbreak and Hong Kong's autonomy are pushing it to the breaking point.
Yet, what's most interesting to us — as close observers of China's economic and foreign policy — is the differences in how the US and China are handling the fallout.
While the Trump administration has primarily focused on confrontation — by accusing China of mishandling the initial outbreak and threatening to downgrade its relationship with Hong Kong over China's passage of a new security law for the island — China has been taking a more nuanced and moderate approach.
The Chinese government hasn't shied away from being provocative or defending itself, to be sure, but most of its foreign policy efforts have been directed toward strengthening its hand on the international stage through humanitarian aid and more investment.
We hope they're wrong about a new cold war. But if they're right, China's focus on winning international hearts and minds—– like the US did in its Cold War with the Soviet Union — will likely prove to be the superior strategy.