The Death of Taliban Leader Still Remains Ambiguous, Coronavirus?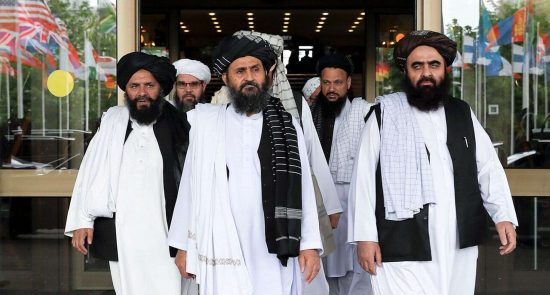 The novel coronavirus, officially termed COVID-19, has killed more than 400,000 people and ravished almost all pockets of the globe – and it seems the Taliban top-brass is far from immune.
Ariana News Agency-
Foreign Policy reported on June 1, quoting unnamed sources, that the group's leader Mullah Haibatullah Akhundzada, potentially died after contracting the coronavirus and seeking treatment abroad, possibly in Russia.
Mullah Haibatullah Akhundzada, an Islamic scholar and Taliban deputy, was promoted into the No. 1 position in May 2016 after former leader Mullah Akhtar Mansoor was killed in a U.S. drone strike inside Pakistani territory in the Quetta region, where much of the leadership is believed to be based.
"It is not clear at all if Mullah Akhundzada has died from COVID-19 or if he is gravely sick and slowly recovering. We shouldn't forget that the Taliban kept Mullah Omar's death a secret for almost two and a half years, so they have a record of covering up stuff like this," Coffey continued.
"Their denial could simply be telling the truth. Hypothetically speaking, if Akhundzada did die, it might benefit the Taliban to keep it quiet until a new leader is appointed. Right now, the Afghan peace process is in a delicate state."
Yet within the circle of Afghan intelligence and high-ranking government sources, the fate of Akhundzada also remains unclear.
"Nobody among the Taliban talks about him being dead," said one former government official, who was not authorized to speak on the record.
Others affirmed that they simply did not know and that the matter remained under investigation.
However, deepening the confusion is that another well-placed Afghan official told Fox News that there is intelligence that Akundzada was killed months ago in neighboring Quetta, Pakistan – under opaque circumstances – but that it was kept quiet.