US sanctions Myanmar military over Rohingya 'ethnic cleansing'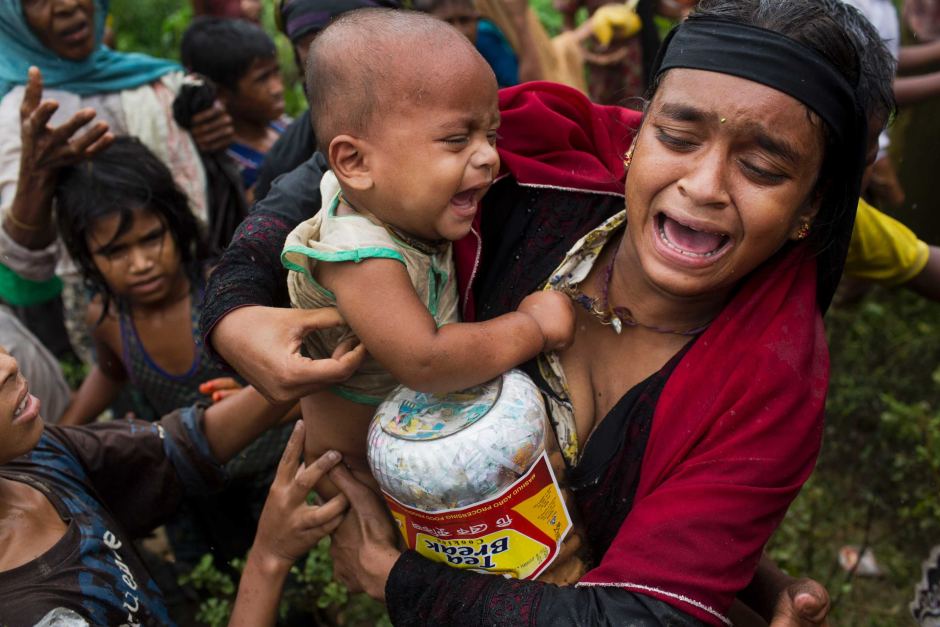 The United States has imposed sanctions against four Myanmar military and police commanders and two army units responsible for the atrocities against minority Rohingya Muslims in the Buddhist-majority country.
The sanctions were imposed on Friday on military commanders named Aung Kyaw Zaw, Khin Maung Soe and Khin Hlaing and border police commander Thura San Lwin. the 33rd and 99th Light Infantry Divisions were also sanctioned.
The sanctions call for freezes of any assets the individuals hold in the United States, a prohibition on Americans doing business with them, as well as travel bans.
"Burmese security forces have engaged in violent campaigns against ethnic minority communities across Burma, including ethnic cleansing, massacres, sexual assault, extrajudicial killings, and other serious human rights abuses," Sigal Mandelker, the treasury undersecretary for terrorism and financial intelligence, said in a statement on Friday.
"Treasury is sanctioning units and leaders overseeing this horrific behavior as part of a broader US government strategy to hold accountable those responsible for such wide-scale human suffering," Mandelker added.
Meanwhile, Human Rights Watch on Friday warned that a panel set up by Myanmar to probe atrocities against Rohingya Muslims in Rakhine state does not seem to be performing its task in a "serious and impartial" manner.
Under heavy criticism for committing violence by its security forces against the Muslim minority group, the Myanmar government established the commission in July to probe the rights abuses in a declared bid to find those responsible.
The panel referred at the time to the process of establishing accountability as "quarreling," saying it was the opposite of looking for peace.
Rohingya Muslims previously based in Rakhine were subjected to a campaign of killings, rape, and arson attacks by the military, backed by the country's majority Buddhist extremists, in what the UN has described as "a textbook example of ethnic cleansing."
The brutal campaign forced some 700,000 Rohingya to flee their homeland since August 2017 and seek refuge in neighboring Bangladesh.
Many of the displaced Rohingya are either living in squalid camps or just across the border in a plot of land known as the "no man's land."
Critics have accused US President Donald Trump of being slow in his response to the atrocities against the Rohingya.
Human Rights Watch on Friday called the sanctions "an important but long overdue step".
"The avoidance of the top military leaders is striking," Myanmar researcher Rich Weir said. "The likelihood that they did not know what was happening is close to infinitesimal."