Hezbollah: Flare-up with Israel over but a 'New Phase' has Started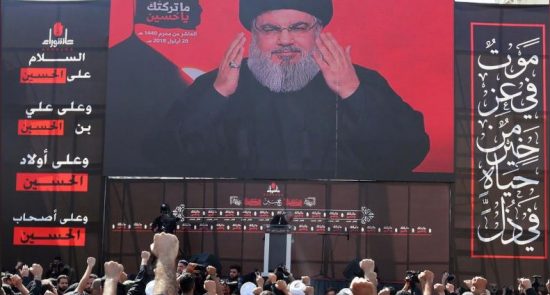 Lebanon's Hezbollah leader said on Monday that while a flare-up with Israel at the border was over, the episode had launched a "new phase".
Ariana News Agency-
In a televised speech, Sayyed Hassan Nasrallah said the new focus would be on targeting Israeli drones that enter Lebanon's airspace, and this would be handled by fighters in the field.
Hezbollah and the Israeli army exchanged cross-border fire on Sunday after a drone attack last week in a Hezbollah-controlled Beirut suburb. Hezbollah blamed that incident on Israel, raising fears of a wider regional conflict.
In his speech, Nasrallah said Sunday's missiles sent Israel "a clear message that if you attack, then all your border, your forces and your settlements at the border and (deep inside)" will be at risk.
His comments struck a defiant tone, although perceptions in the region are that the longtime enemies privately want to avoid all-out war at a time of soaring regional tensions.
During Sunday's flare-up, Israel faked soldier injuries to dampen any inclination of Hezbollah to escalate hostilities.
Israeli media photographed an army helicopter performing what appeared to be the evacuation of two wounded soldiers to hospital after Hezbollah launched anti-tank missiles at an army base and vehicles. Israel said there were no casualties.
But a person briefed on the evacuation, and who spoke to Reuters on condition of anonymity, said the soldiers were in fact unharmed and bandaged with fake blood in what he called "a psy-ops stunt".
Hezbollah said it had destroyed an Israeli armored vehicle, killing and wounding those inside, and it broadcast what it said was footage of two missiles hitting a moving vehicle.