Germany Slams Nicolas Maduro over its Ambassador Expulsion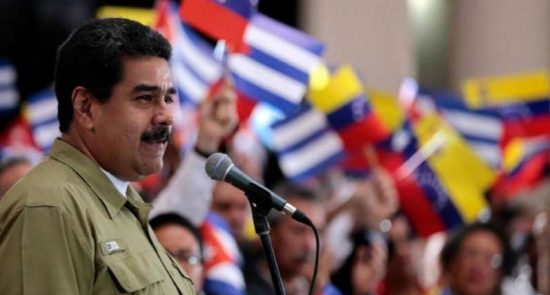 Foreign Minister Heiko Maas says Germany's support for Maduro's rival Juan Guaido won't be impacted by actions against the country's ambassador to Venezuela. But for the time being, the diplomat is headed back to Berlin.
Ariana News Agency-
In Berlin on Thursday, German Foreign Minister Heiko Maas called the attempted expulsion of German Ambassador to Venezuela Daniel Kriener "incomprehensible" and "unacceptable." He added that Germany's support for Interim Venezuelan President Juan Guaido in his power struggle with Acting President Nicolas Maduro was "unshakable."
On Wednesday, the Maduro government declared Kriener a persona non grata. Previously, the German ambassador had greeted Guaido upon the latter's return to Venezuela after meetings with leaders and supporters in neighboring countries. Maas said Kriener had acted on explicit instructions from the German Foreign Ministry.
"It was my express wish and request that Ambassador Kriener turn out with representatives of other European nations and Latin American ones to meet acting President Guaido at the airport," Mass told reporters. "We had information that he was supposed to be arrested there. I believe that the presence of various ambassadors helped prevent such an arrest."
Maas also stated that he had recalled Kriener to Berlin for "consultations" and that he would arrive back in Germany on Saturday. But German foreign policy experts are outraged at Maduro's behavior.
"The goal has to be to return Ambassador Kriener to Caracas quickly so that he can continue his important work," said conservative Foreign Policy Spokesman Jürgen Hardt in a statement. "Germany is firmly on the side of the legitimate interim president, Juan Guaido. Germany supports his plans to return Venezuela to the basis of its own constitution, clear the way for free and fair presidential elections and rebuild the country's devastated economy."