The Wall Street Journal claims that the Afghan government may fall in six months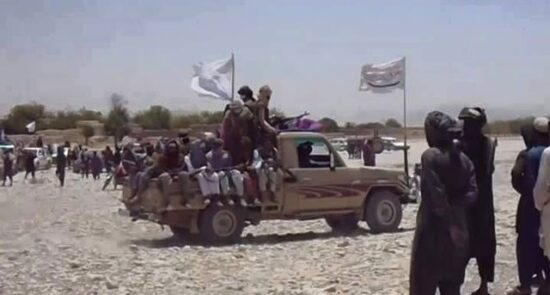 Ariana News Agency: An American newspaper, citing informed sources, has claimed the fall of the Afghan government six months after the withdrawal of US troops.
The Wall Street Journal, citing informed sources, claims that after the withdrawal of US troops from Afghanistan, the probability of the fall of the Afghan government within six months is very high.
In a recent report, the American publication claimed: "US intelligence assessments show that after completing the process of leaving Afghanistan, the Afghan government may fall in 6 months. "After the Taliban took control of northern Afghanistan last week and seized dozens of areas and cities, US intelligence agencies re-evaluated and reduced the time to estimate the issue."
"The assessment provided by the US intelligence community is much more accurate than the the previous one that was made by the US military," Wall Street said.
The US military has withdrawn half of its 3,500 troops from Afghanistan and will withdraw the rest by 9/11.
Reports indicate that the towns
of Shamlzi in Zabul province, Khash in Badakhshan province and Dandoptan in Paktia province fell out of the control of the Afghan government and were captured by the Taliban overnight.
On the other hand, Afghan military attacks on Taliban positions have intensified, especially in northern Afghanistan. The city of Pul-e-Khumri, the capital of Baghlan province, is one of the areas where Afghan military attacks are intense.
The Afghan Human Rights Commission has issued a statement calling on the United Nations to take action to prevent further killings and humanitarian catastrophe and to use every opportunity available.
At a UN briefing the UN envoy to Afghanistan also criticized the intensified campaign of Taliban in Afghanistan.
"More than 50 Afghans have been killed in 370 parts of Afghanistan since the beginning of this month," he said. "The recent actions of the Taliban show a more intense military campaign than ever before."