New York Times: The United States is considering resuming airstrikes in Afghanistan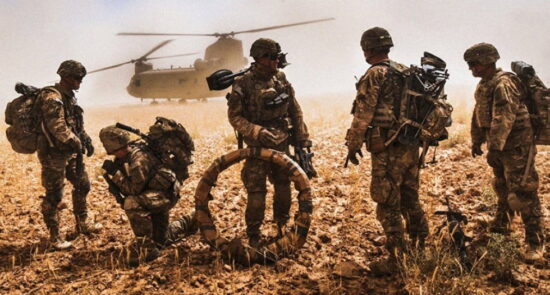 Ariana News Agency: The New York Times reported that the US government has decided to resume airstrikes in Afghanistan.
The New York Times reported about the US decision to explore the option of resumption of airstrikes by warplanes or UAVs in Afghanistan, in the event of a new crisis and an increased risk of Kabul falling to the Taliban.
If Kabul or any major city is at risk of falling to Taliban forces, the Pentagon is considering authorizing air strikes in Afghanistan to support the country's security forces, senior US officials said in a report.
According to the officials, the plan will increase the flexibility of Biden's plan to end the US military presence in the war in Afghanistan.
The report goes on to say that the US President and his senior national security advisers have previously stated that air support will end when US troops leave Afghanistan; Except for attacks targeting terrorist groups that jeopardize American interests. But military officials are now seriously considering how to react if the rapid withdrawal of US troops from Afghanistan has significant national security implications.
According to the New York Times, no decision has been made yet, according to US officials; But one possibility is that US warplanes or drones could intervene if the crisis escalates, such as the possibility of Kabul falling to the Taliban or a siege that puts US embassies and allies and civilians at risk.
The report also states: "Any additional air strikes require the approval of the President." Nevertheless, US officials acknowledged that even then, air support would be difficult for a long time; Because given the US withdrawal, a lot of logistical effort will be needed.
The United States will leave all of its air bases in Afghanistan by next month.