US Accused of Hypocrisy, The Focal Point of Criticism from Allies to Rivals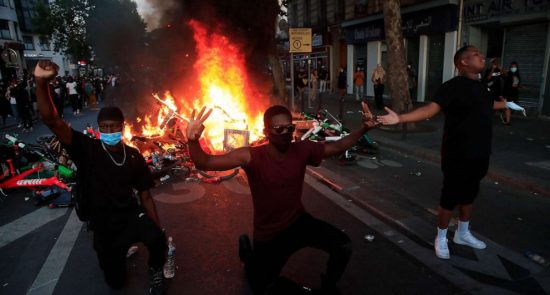 George Floyd's death protests have taken a decidedly international dimension this past week, with demonstrations taking place across Europe and in Canada, Brazil and Australia.
Ariana News Agency-
Yet the U.S. handling of the protests, with accusations of hypocrisy and police brutality coming from abroad, has also been the focal point of criticism, from historic allies of the U.S., like the European Union, to human rights groups to rivals such as China and Iran.
As reported by ABC News this week, ambassadors abroad have struggled to justify the U.S. response to the protests in the face of criticism from abroad.
While Iran and China are busy criticizing the U.S, both of those countries have been accused of major human rights violations. The foreign minister of Iran, where hundreds of anti-government protesters were killed in a crackdown last year, has tweeted about the "abase[ment] of African Americans" and scenes in American cities of "brutality against protesters & press."
The protests have been given extensive coverage on Chinese state media, and Hong Kong's leader, Carrie Lam, said there were "double standards" over the riots in the U.S., given foreign governments' criticism of the police response in Hong Kong.
While this is not the first time the U.S. has been accused of hypocrisy internationally, the country is "unusually vulnerable to critique today," Dr. Leslie Vinjamuri, the leader of the U.S. & Americas program at Chatham House, a think tank based in London.