U.S. Puts Iran on Notice and Weighs Response to Attack on Oil Tankers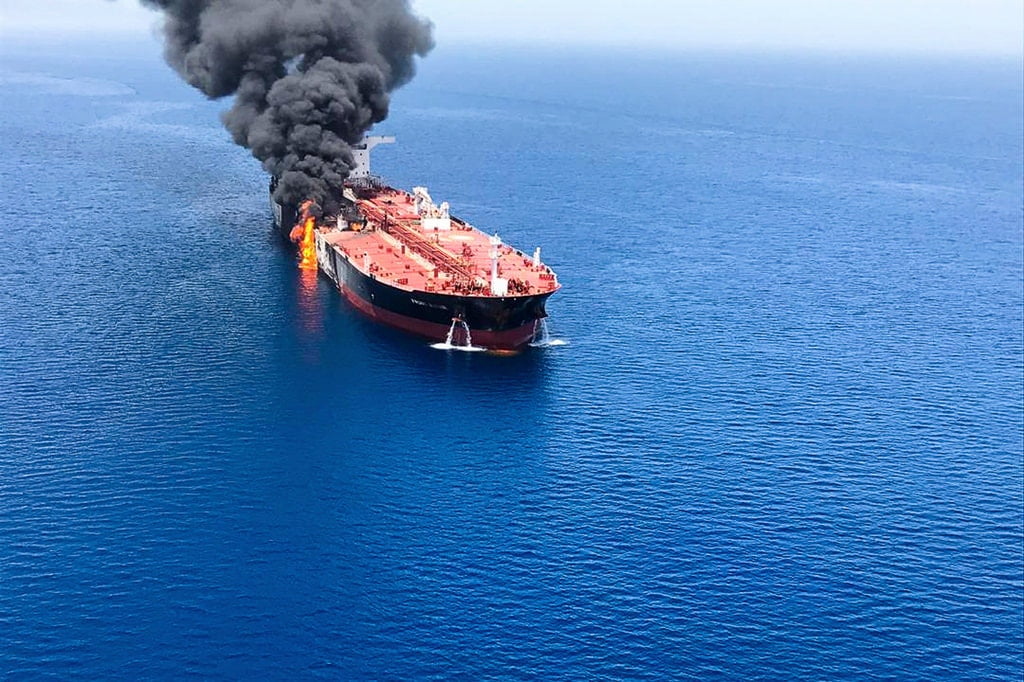 The Trump administration began an urgent debate on Friday over how to respond to what officials say has grown into a shadow war with Iran, after attacks on oil tankers in the Persian Gulf that appeared meant to assert Iranian control over one of the world's most strategic shipping lanes at a time of heightened tension with the United States.
Ariana News Agency-
Reuters: President Trump put Iran on notice that the United States would push back but offered no details and suggested that he was ready to engage with the Iranians, who denied responsibility for the attacks, whenever they are prepared to talk.
But tension remained high, with a senior official confirming that Iran had fired a surface-to-air missile on Thursday at an American drone flying over the Gulf of Oman, where the attacks on the tankers occurred. The episode took place early that morning, between the distress calls from the two ships crippled by explosions that day.
One of the two tankers hit by the explosions on Thursday, the Japanese-owned Kokuka Courageous, was being towed into a port in the United Arab Emirates for further inspection into how the attack was carried out and with what kind of weapon. The Navy dispatched a bomb squad team to investigate.
The other tanker, the Norwegian-owned Front Altair, remained adrift, on fire and abandoned by its crew after Iranian patrol boats chased off civilian tugs that had come to tow it to port.
Mr. Trump, citing a grainy, black-and-white American military video of a small boat filled with sailors at the side of one of the stricken tankers, declared that there was no doubt that Iran was behind the attacks. One of the mines, he said, had "Iran written all over it."
But others said the footage fell short of proving Iran's culpability.
Germany's foreign minister said the video was "not enough" to determine conclusively that Iran had carried out the attacks, a position echoed by Norway's government, and the European Union cautioned against further escalation. The Japanese owner of the Courageous questioned accounts that the ship had been damaged by a mine or mines, saying it had been struck by a flying object.
Their skepticism reflected a deeper distrust of an American administration that has pulled out of the Iran nuclear deal, spurning its European allies and sowing suspicion that the United States is spoiling for a fight with Iran.