Tunisians protest the normalization of relations with the Zionist regime through sports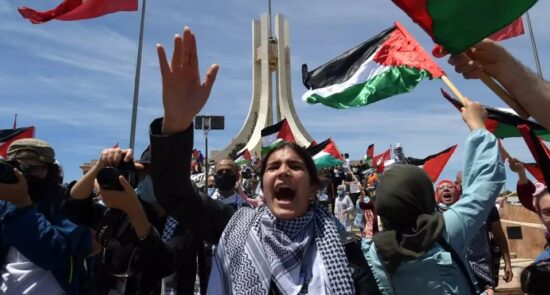 The Tunisian Republican Party took a stand against the government and called for an end to the normalization of relations with the occupying regime through sports.
Exercise is one of the most effective tools in today's world. The Zionist regime has used this powerful tool to its advantage over the past decade to normalize its relations with Muslim and Arab countries.
In this regard, the Tunisian Republican Party confirmed that the Tunisian authorities deliberately carried out the unprecedented stages of normalization with the occupying regime by "welcoming a large number of Zionist representatives in the city of Jarba under the guise of a religious visit to the Al-Gharibeh Temple and opening the doors to Zionist athletes." Followed for normalization in sports.
Tunisian Republican Party leader Qais Saeed called on all national forces and the masses of citizens to take action to counter any intrusion into the national arena and to prevent any sporting event that opens the way for Zionist citizens to participate.
The party called for "the cancellation of planned sports courses in the city of Hammamet and the expulsion of those who had been accepted to participate in the Zionist settlement."